READ THE 2021 ANNUAL REPORT
Trinity's leadership recaps 2021 in terms of worship, formation, outreach and financial health.
---
On Sunday, May 15, by a large majority, the 2022-2026 Vestry Slate was approved. Many thanks to Michelle Cox, Cres Gardener and Barbara Waller for their incredible service to Trinity Church, as they roll off the vestry this year.
Meet the New Vestry Members
---
---
Stephen farnsworth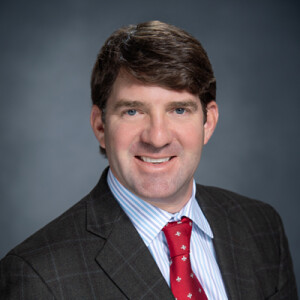 How do you imagine the Trinity of the future?
I would like to see continued focus on Godly Play and opportunities for our children to get more engaged through additional programming, music and activities. Completing the repairs and improvements to the church and undercroft are essential to the sustainability and opportunities for growth & engagement of our community.
Stephen, 47, is married to Amy McCauley Farnsworth, and has three children: Carter (13), Colin (12), and Simms. He received his B.S. from Clemson University (1997) in Industrial Engineering and M.S. from the University of Denver (2021) in Real Estate Finance and Construction Management. Stephen presently works in Real Estate Finance at Walker & Dunlop, Inc. He has been an Episcopalian and member of Trinity since 2004.
Activities at Trinity:
Trinity Church

Worship
Children's Participation in Godly Play
---
SUZANNE PERLIS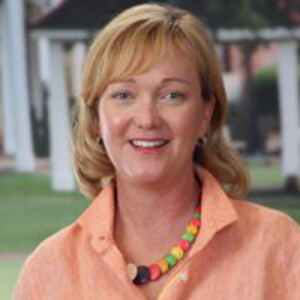 How do you imagine the Trinity of the future?
My hope is that in a year, under a new roof and a renovated building, Trinity will be restored, rejuvenated, and re-energized. Trinity is a cornerstone of the neighborhood and New Orleans and I hope that as a church we will be a community and home for all, striving to be a church that spreads the life-sustaining love of God.
Suzanne, 54, is married to David Wicker Perlis and has three children: Caroline (25), Wicker (22), and Lauren (19). She received her BA in History from Rhodes College and her Masters in History Teaching from the University of New Orleans. Suzanne is presently a teacher at Metairie Park Country Day School. She is a lifelong Episcopalian and has been a member of Trinity for 27 years.
Activities at Trinity:
WOTC Board Member
Teacher in Children/Adult Sunday School
EYC Parent Volunteer
Parent Chaperone for Happening
Montgomery Trip to National Memorial for Peace and Justice
Small Group Facilitator
YogaMass
Other Activities:
Mahjong
Book Club
Board member of Louisiana State Museum
Board member and past President of the Louisiana Historical Society
---
TRACIE WASHINGTON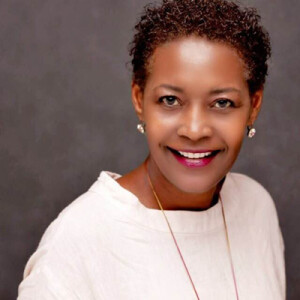 How do you imagine the Trinity of the future?
I look forward to working more with the WOTC, church administration and clergy, on worship service outreach. I was raised in the black catholic tradition of "Sunday church and supper." Our repast was a time to connect with each other ... to taste Miss Mary's gumbo and learn about her health ... to congratulate all the high school graduates with their gifts, and learn about their selected colleges ... to complain secretly about Dr. Keith's apple pie crust (but he was a great orthopedic surgeon). We learned to share our thoughts on civil rights and social justice, all over a great meal, that we shared in either preparing or serving.
Tracie, 59, is mother to Jacob Matthew Washington (29). She received her BA from Carleton College, MPA from Drake University, JD from The University of Texas in Austin, MBA from the University of New Orleans, and is a Ph.D. Candidate in Public Policy at Southern University in Baton Rouge. Tracie is presently an Attorney & Mediator, Law School Administrator, and FINRA Arbitrator. She has been an Episcopalian for 29 years and a member of Trinity since 1998.
Activities at Trinity:
Undoing Racism
Bible Study
Sunday School Teacher
WOTC Coffee Hour Host
Lector
Welcome Committee No. 2
Other Activities:
LeighLeigh (grandmother) to Aubrey Leigh (6) & Zion Caleb (2) Washington
Omicron Nu Zeta Chapter of Zeta Phi Beta Sorority, Inc., Member
Junior League of New Orleans, Sustainer
Krewe of Muses, Member
---
GEORGE YOUNG
How do you imagine the Trinity of the future?
I would like for Trinity to continue to be a place where anyone can: 1)participate 2) feel comfortable, 3) experience personal growth 4) be challenged in a civil manner, and 5) learn to appreciate a different perspective.
George, 63, is married to Sarah Chesser Young and has two children Elizabeth Y. Meeks (34) and Charlotte Y. Henry (32). He received his BA from the University of Virginia and presently works as an investment adviser. George has been an Episcopalian for 6 years although he has been a member Trinity for nearly 30 years.
Activities at Trinity:
Member of VML Committee

Head of endowment,

Vestry Member for 6 years
Other Activities:
Tennis

Biking

Mountain Climbing

Bridge