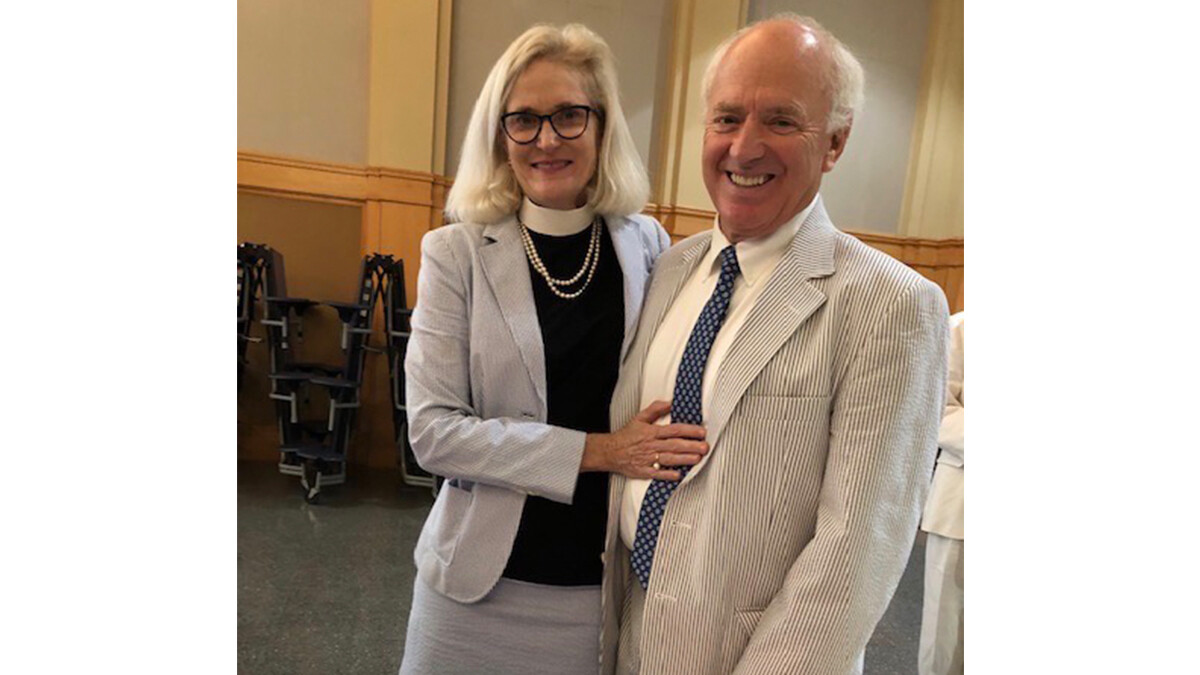 Ode Offered to Kit and Bill
---
There once was a pair of McLeans
Rev Kit and Bill were their names
Five years ago, to Trinity they came
And nothing thankfully remained the same.
Innovations and blessings, theology and prayers
Formation, connections, with so very much care
Beautiful weddings and funerals, baptisms and masses
Celtic Eucharist, celebrations, pilgrimages and classes.
Mopping floors, painting walls, refinishing church doors all around
Polishing brass, enhancing services, improving lights and sound
The many gifts that Bill offered most definitely abound
Of course, can't forget yummy meals and culinary treats
Receptions with Prosecco, all quite a feat!
This "once upon a time" is changing with tears and laughter
But we know they'll continue to live and give happily ever after.
With love,
Mary Sutton