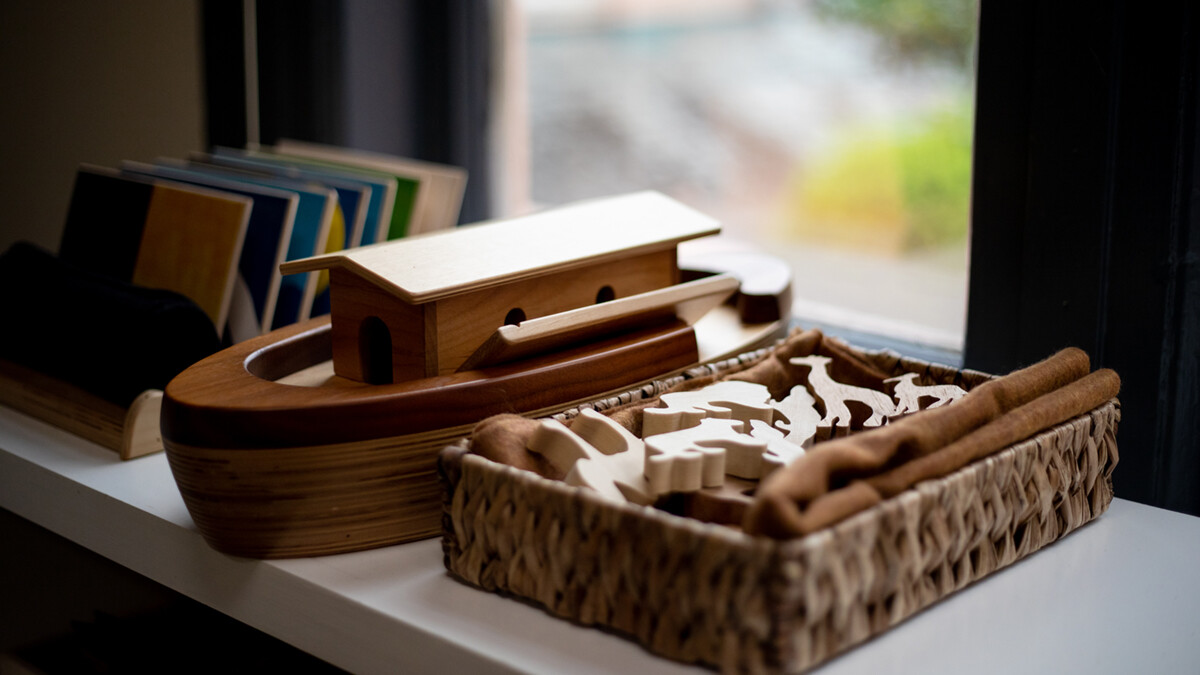 Godly Play invites children to enter into a deeper and more playful relationship with God. Based on the Montessori method, Godly Play uses storytelling, creativity, and wonder to help children better understand themselves, their faith, and God. The children meet during the Sunday School hour beginning at 10:30am in their respective classrooms. Afterward, children are led to the church to join their families for communion.
Trinity will offers a Godly Play community classes for ages PK-5th grade for the duration of the summer. If your child will participate in Godly Play this summer, PLEASE email abond@trinitynola.com.

Godly Play is an imaginative way of telling the stories of the Bible using multisensory materials. The stories and lessons are presented "chronologically" and in sync with the liturgical year, within a routine that mirrors the pattern of Christian worship. The curriculum offers a religious language that deepens a child's knowledge of God through the stories of scripture, lessons about liturgy, and the theological reflection called "wondering." In a setting that surrounds children with stories of faith made visible, each class period focuses on one story and the opportunity to wonder aloud about its connection with the students' own lives. Periodically, children work hands-on with the stories of their choice, learning and reflecting - individually or in small groups - using art materials such as watercolor, collage, or clay.
Event Coordinator