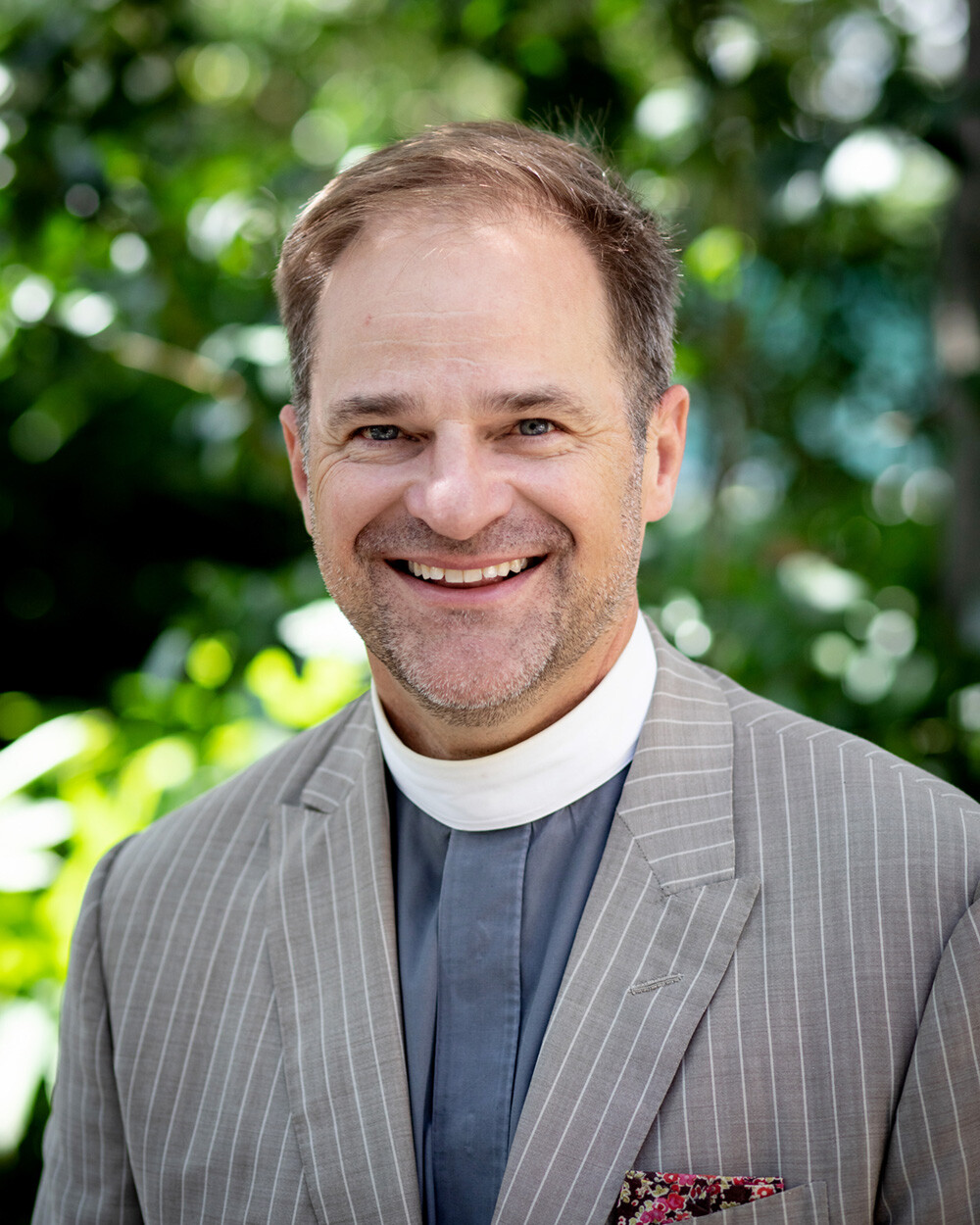 The Reverend Andrew R. Thayer
Rector
Office: (504) 670-2524
Andy was born and raised in Texas. Growing up, he attended Episcopal Schools where his mother was either a teacher or principal and his father was the priest or Chaplain.
After working professionally in the theater, he was ordained in 2004, where he served churches in both San Antonio and Corpus Christi. In 2009, he was invited to study for
his Doctorate at The University of Oxford in England where he and his family lived for 6 years. During that time, Andrew also worked for the Diocese of Oxford at both Christ Church
Cathedral and in a small rural parish, St. Kenelm's, in the Cotswolds. He is currently working to complete his dissertation in Theology and will very soon, God-willing, earn his Ph.D.
Before coming to Trinity Church, Andy served as Rector at Church of the Ascension in Montgomery, Alabama. In his free time, Andy's Interests include: music (he plays guitar and piano), running, tennis, cooking, camping, playing with the family Weimaraner 'Otto', and restoring and riding his old BMW R75/6 motorcycle - he is currently hunting for an appropriate sidecar.