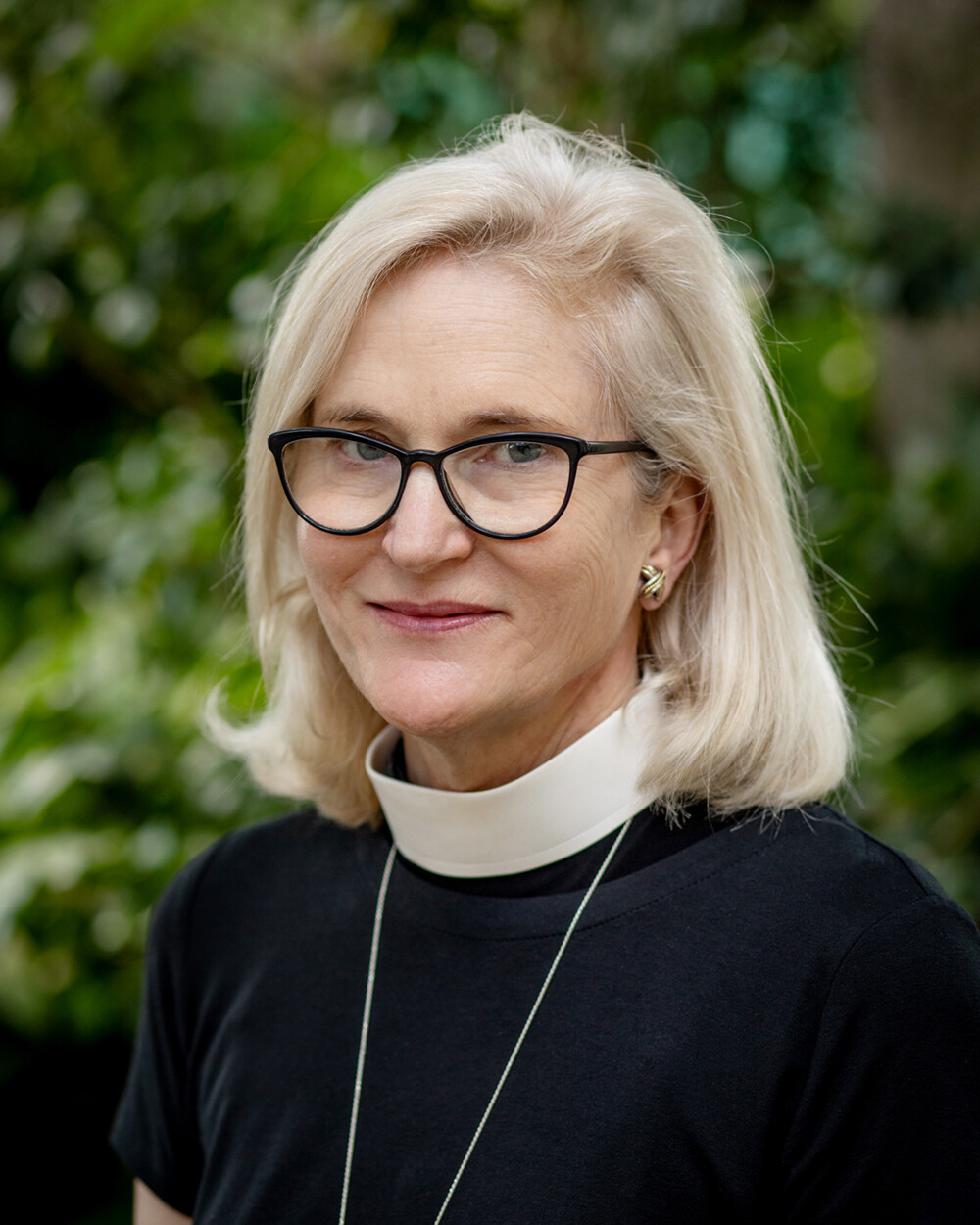 The Reverend Katherine S. McLean
Associate Rector for Formation and Parish Life
Office: (504) 670-2584
Mobile: (985) 507-5995
The Rev. Katherine (Kit) Sharp McLean was born in New Orleans and grew up in Hammond. After graduating from Newcomb College of Tulane University, she received an MBA from the University of Texas at Austin. Upon completing her degree with a concentration in finance and accounting, she and her brother, Sandy, became business partners in a variety of ventures ranging from renovating properties in downtown Hammond to developing and operating washaterias and a convenience store as well as a hunting preserve and a master-planned golf community.
The daughter of an Episcopalian mother and a Roman Catholic father, Kit attended both churches but was formally a Roman Catholic until she was received into the Episcopal Church in 2002 at Palmer Memorial Episcopal Church in Houston. There she worked virtually full-time as a church volunteer for a couple of years. During this time, she began to sense a vocational call to the ordained ministry.
However, Hurricane Katrina and marriage to William (Bill) McLean caused a delay in her discernment, and it was not until 2010 that Kit entered seminary. In May 2013, she received a Master of Divinity from Yale Divinity School and a Diploma in Anglican Studies from Berkeley Divinity School at Yale.
Ordained to the transitional diaconate at Christ Church Cathedral in New Orleans in April 2013 and to the priesthood at Grace Memorial Episcopal Church in Hammond in January 2014, Kit was first called to a curacy at the Church of St. Michael and St. George in St. Louis, Missouri. She served there until March 2015 when she and Bill moved downriver to join the Trinity community.
Kit feels immensely blessed to return to her home diocese and to minister with and among the people of Trinity in this wonderfully colorful, vibrant and culturally rich city.