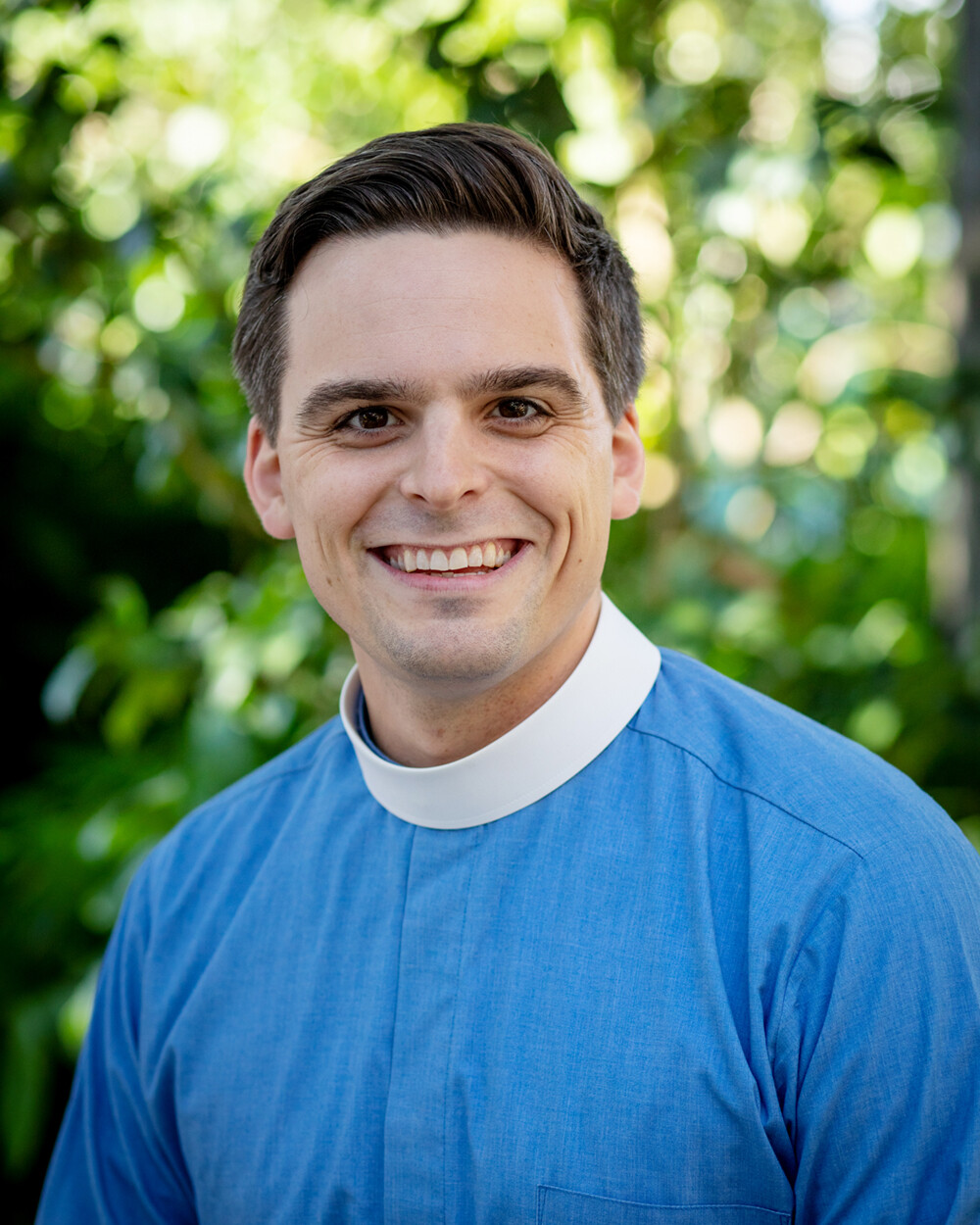 The Reverend Robert B. Hadzor
Trinity School Chaplain / Assisting Priest
Office: (504) 670-2540
Bobby has served as the chaplain of Trinity Episcopal School since 2012 and as an Assisting Priest of Trinity Episcopal Church since 2018. He grew up in Dallas, Pennsylvania before moving to Franklin, Tennessee as a teenager. He attended Belmont University in Nashville where he graduated (2007) with a Bachelor of Arts in Religion with a minor in Philosophy.
Bobby attended Duke Divinity School in Durham, North Carolina where he graduated (2010) with a Masters of Divinity and an Anglican Studies Certificate from Duke Divinity's Anglican House of Studies. During his time in seminary, he joined the Episcopal Church and was confirmed (2009) at St. Joseph's Episcopal in Durham, North Carolina by then Bishop of North Carolina, The Most Reverend Michael B. Curry.
Following his work in seminary, Bobby moved to Boston where he worked for the Episcopal Diocese of Massachusetts. He spent a year working with the interfaith communities throughout the greater Boston area and raised awareness on topics pertaining to social justice issues. He was a faithful member of Boston's "Common Cathedral", an outdoor church that met in the Boston Common and served those experiencing homelessness in the city.
In 2011, Bobby moved to New Orleans and undertook a year of Clinical Pastoral Education (ACPE Certification) at East Jefferson General Hospital. While serving at EJGH, he became a member of Trinity Episcopal Church. In 2012, he began his Discernment for Ordained Ministry in the Diocese of Louisiana. In 2014, Bobby joined St. Augustine's Episcopal Church in Metairie where he continued his spiritual growth and discernment process under the mentorship of The Very Reverend A.J. Heine, Jr.
Bobby was ordained to the Sacred Order of Deacons on May 17, 2017, at St. Augustine's. Later that year, Bobby was ordained to the Sacred Order of Priests at Trinity Episcopal Church during a special school-day service that included the entire student body of Trinity Episcopal School.
Bobby married his wife Julie on January 6, 2018, at Christ Church Cathedral in New Orleans. Julie currently works for Tulane University's Campus Planning Office. Bobby and Julie are avid travelers and are frequently planning, or preparing, for their next adventure in the world. They have made their home in New Orleans and enjoy participating in the numerous events of the city, including their favorite event of the year, the New Orleans Jazz and Heritage Festival.