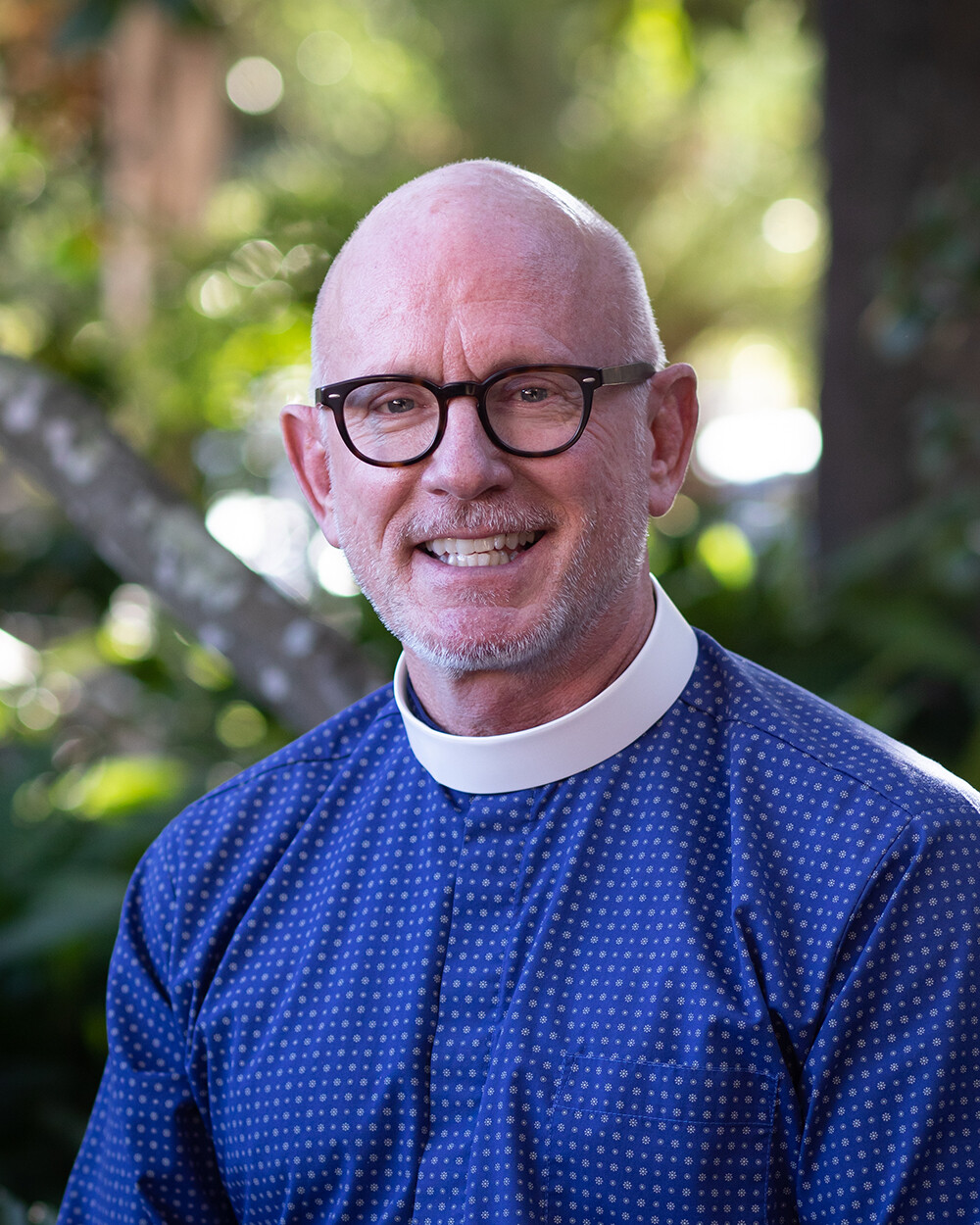 The Reverend John M. Pitzer
Associate Rector for Administration and Outreach
Office: (504) 670-2527
Mobile: (512) 507-7663
John is a native of Texas and is relatively new to the Episcopal Church. For 20 years, he was a member of the Order of Preachers, a Roman Catholic Religious Order commonly known as the Dominicans. During his time as a Dominican friar, John was Director of the St. Marin de Porres Shrine and Institute in Memphis, and Vocations and Development Director while living here in New Orleans. He was a priest for 17 of those 20 years before transferring his priesthood to The Episcopal Church in May 2016.
Prior to entering Religious life, John received his Bachelor of Arts in Performing Arts and Political Science from Sterling College in Sterling, Kansas, and obtained a Master of Divinity from Aquinas Institute in St. Louis, Missouri. Upon entering the Episcopal Church, John studied for a year at the Seminary of the Southwest in Austin, receiving a Diploma in Anglican Studies. John's first assignment upon being received was to St. James Episcopal Church, Baton Rouge. His second assignment was to his current ministry at Trinity.
At Trinity, John is Associate Rector for Administration and Outreach/Mission. John brings a passion for preaching and ministry that is rooted in the 800 year tradition of the Dominicans. He loves music, sports, and spending time with family and friends. John is humbled and honored to be a member of this dynamic ministry team, and a part of the Trinity family.