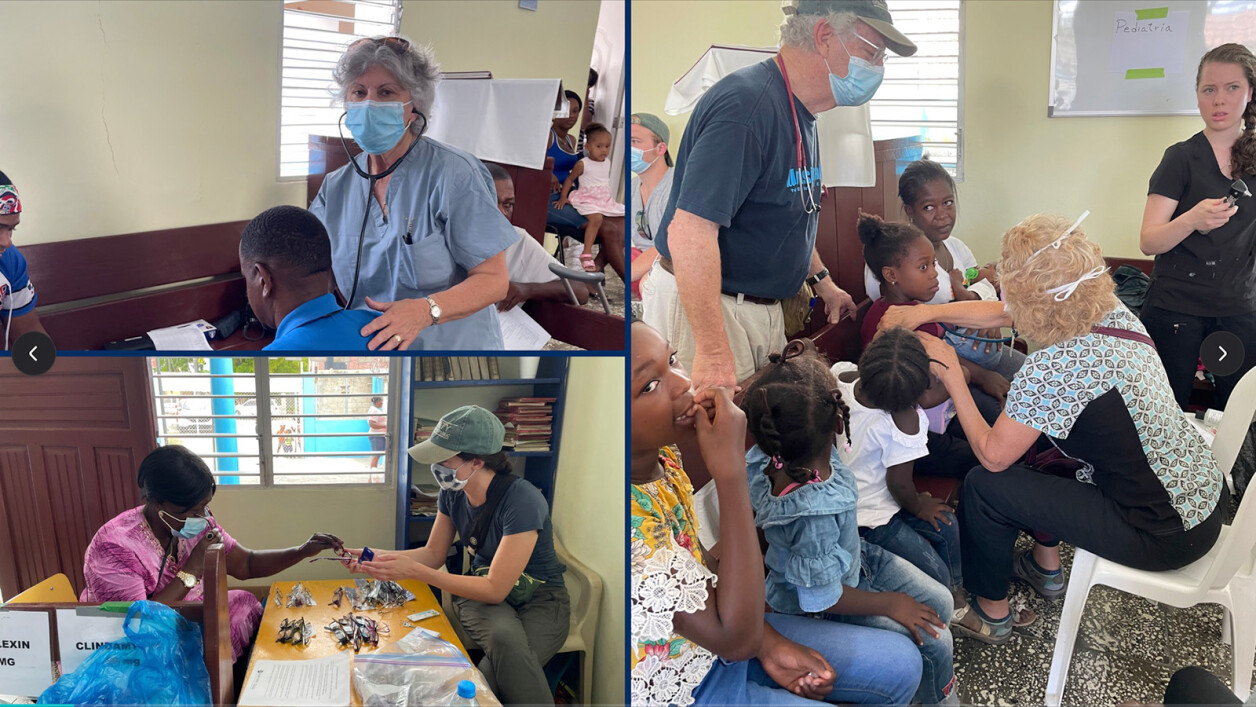 Haz Bien y no Mires a Quien
'Do good works and don't look for recognition.'
---
In June 2023, the Trinity Medical Mission will embark on its 29th Medical Mission to Latin America. The first 5 years were spent in Honduras, followed by 21 fruitful years in Nicaragua. This will be the mission's 3rd year in the Dominican Republic (D.R.). Collaboration with the Dominican Development Group, a US based group dedicated to aiding the Episcopal Church of the D.R. provides irreplaceable local support and structure. Please consider joining this incredible ministry as we near our third decade of service.
---
Trip Details
---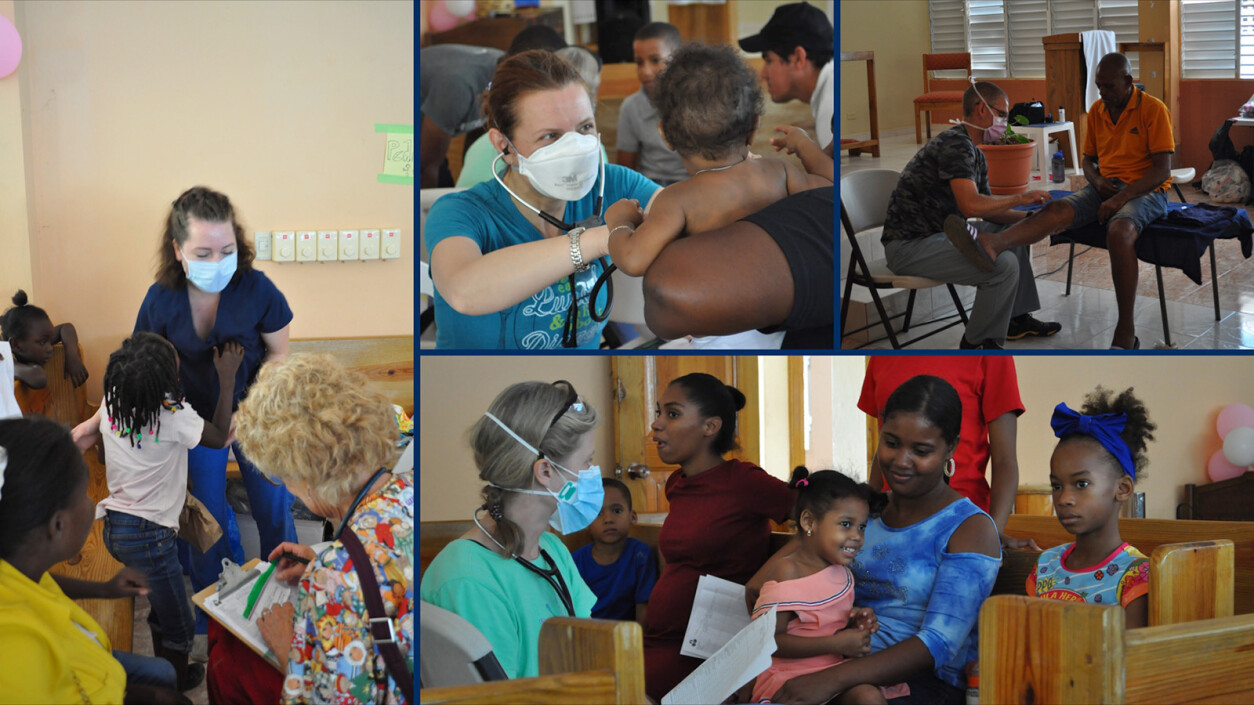 Mission Dates:
Friday, June 2 - Thursday, June 8
Basic Itinerary:
Arrive/Depart from Santo Domingo, in the Dominican Republic (D.R.) with bus transportation to and from remote sites. Hotels to be determined. The Hotel in Jimani is very basic but adequate.
Days in the Field:
Barahona, D.R. (June 3-5), and Jimani, D.R. (June 6-7)
Trip Cost to Individual:
$600 for in-country expenses (food, lodging and local transportation). Each participant covers their own airfare. Scholarship money is available, particularly for medical residents and medical students, but financial help is available to all upon request.
Contacts:
John Hevron
hevron@cox.net
(504) 220-5143
Ivens Robinson
ivensro@gmail.com
(504) 329-1997
---
Frequently Asked Questions
---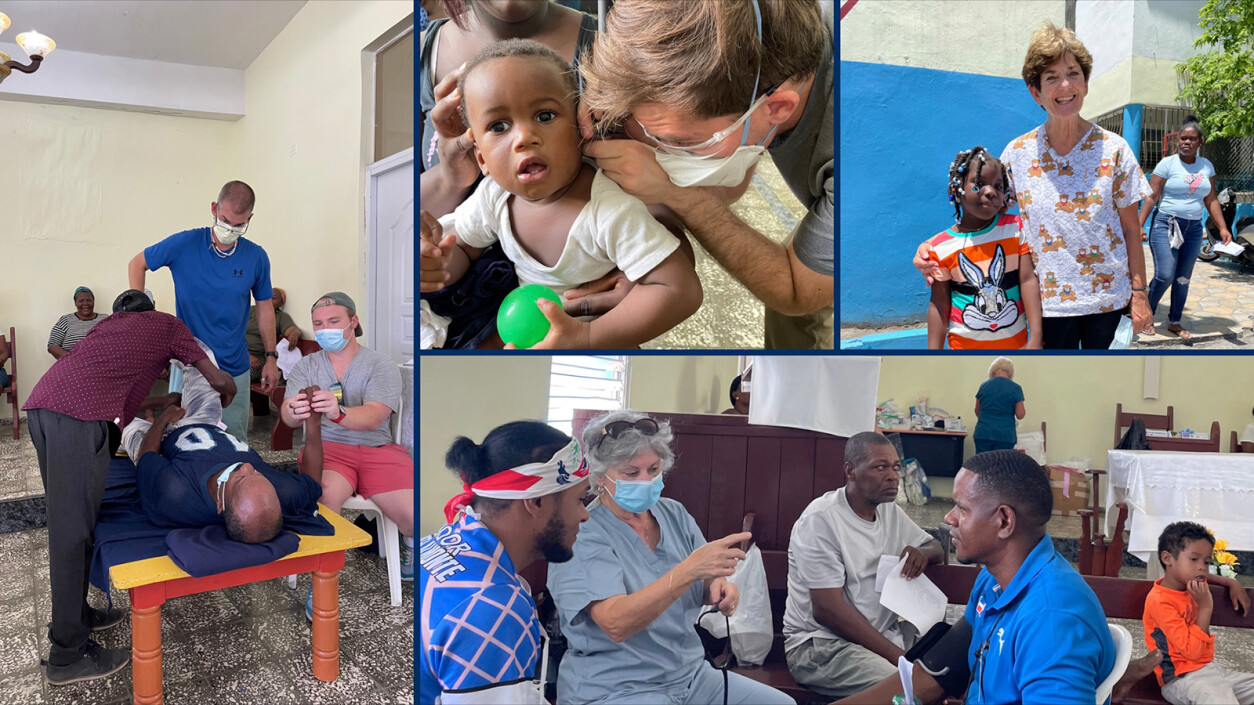 Where does the Trinity Medical Mission currently serve?
Barahona and Jimani in the Dominican Republic (DR), situated in western DR near the Haitian Boarder. Jimani is directly on the border.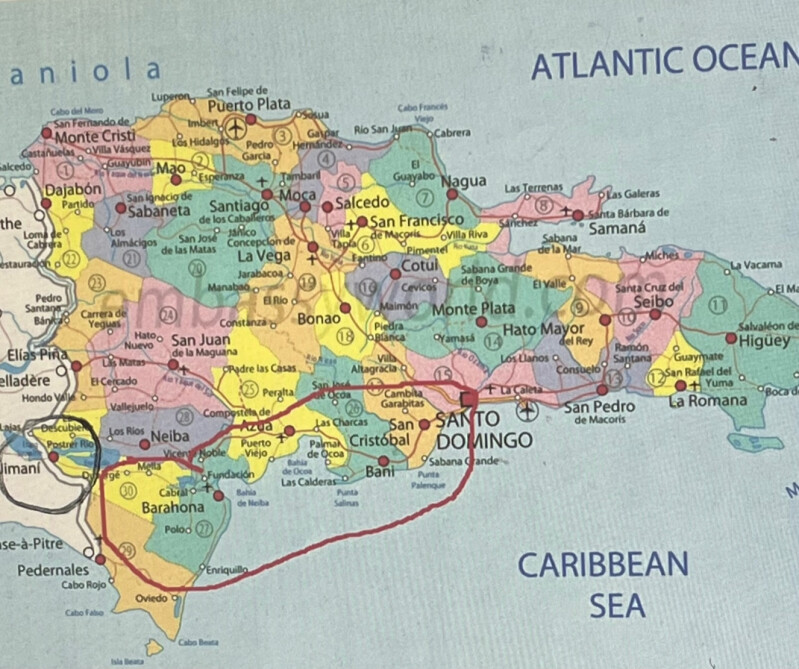 How many people are served?
The Trinity Medical Mission provides medical, dental and veterinary care to an average of 300-500 patients per day. Over the years, tens of thousands of patients have been served - many receiving life-saving interventions, and several requiring transport to the US for in-depth care.
Who should volunteer?
The Trinity Medical Mission team is usually made up of 20-50 volunteers.
Medical Volunteers: The medical team usually numbers about 15 people. Doctors, Nurses, Nurse Practitioners, Physician Assistants, Physical Therapists, Med Techs, Dentists, and Veterinarians. Pediatrics is of greatest need, followed by Internists, OB/GYN, and Physical Therapists.
Non-Medical Volunteers: There is plenty of work for non-medical volunteers. These team members support the parasite worming station, gate and crowd control, assisting the clergy, working in the pharmacy or dental and medical clinics, and managing supplies.
Minimum Age of Volunteers: A mature 14 years (with parental supervision.)
Language Skills: Any individuals with knowledge of French, Spanish and especially Haitian Creole are in high-demand. (Not Required.)
Medicine and Supplies
Each year the Trinity Medical Mission provides about $30,000 in medical and dental supplies to patients. Some are brought into the country, but most are purchased locally. These costs are primarily funded through generous cash donations from relationships with benefactors and foundations built over the years.
Clinic Setup
In the D.R. the mission team works in fenced health centers or Episcopal churches. Patients are screened at an entry gate, provided with antiparasitic medications, and escorted to their designated medical or dental provider. They then receive treatment and are directed to the pharmacy to receive their respective medications and/or supplies, then exit the compound.
Spiritual Well-Being
A member of Trinity's clergy team attends the Trinity Medical Mission each year to provide spiritual and pastoral support. Traditionally, each morning begins with a reading and abbreviated morning prayer service. After dinner, the mission team gathers for evening prayer and shared reflection on the days events. The evening gathering is often described my mission team members as connective, profound, and one of the highlights of their experience.
---
Learn More
---
---
Meditations and Reflections
---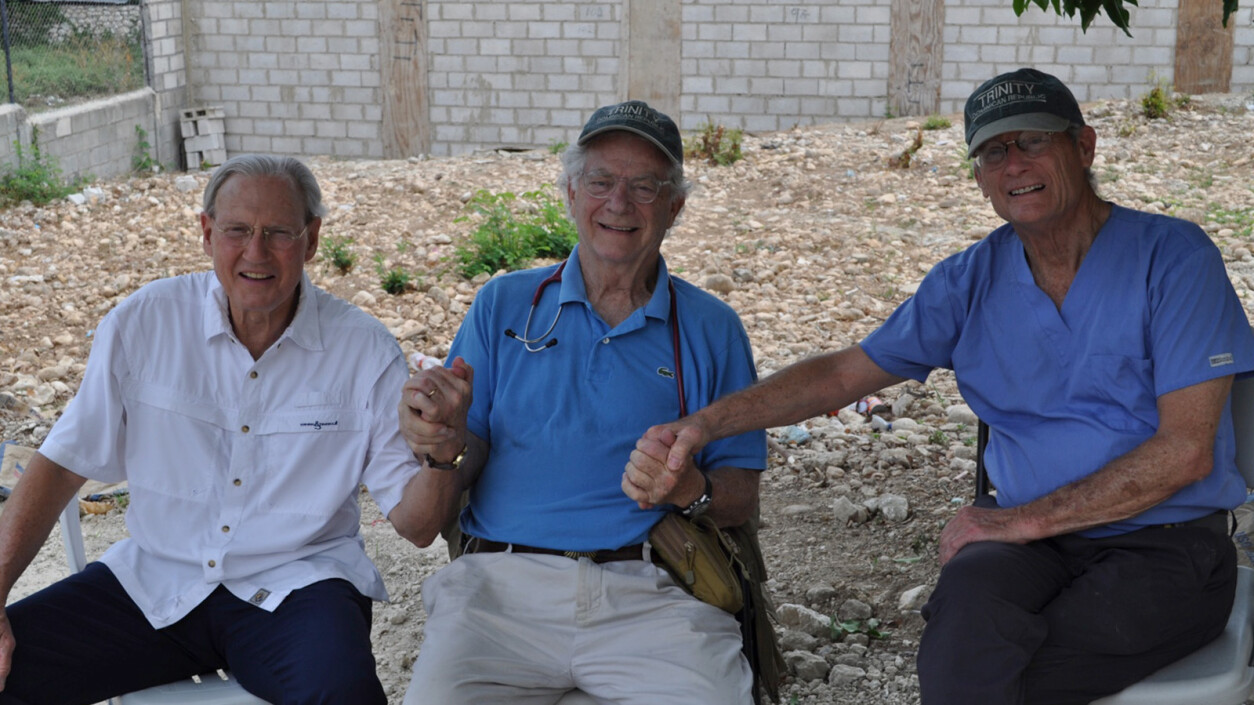 2018 Cowan Service Award from Tulane University, Acceptance Speech, by Dr. John Hevron
"There is something about service to others and shared adversity that join to make an experience REAL. Years ago we jokingly put together a list of 'The Top Ten Reasons To Go On A Medical Mission.' High on the list was "it's like summer camp for adults." But there is a quote from Bob Dylan's Brownsville Girl that sums up our experience of shared adversity, "Strange how people who suffer together have stronger connections than those who are most content."
---
Trinity's Daily Meditation, March 10, 2022
"Later, on this same mission trip saw with our own eyes a miraculous cure. We encountered a man of the countryside, a Campesino on the front steps of our clinic. He had slept there the night before, to ensure a place in line as he had a serious medical problem. He had cut his arm while working in the field with his machete, and the wound had become severely infected."
---
Trinity's Daily Meditation, October 6, 2020
"It was with fear and trepidation, that I boarded the truck to travel the seemingly endless ten miles to Concordia. I dwelled upon the anger I would be met with for sending my colleagues to such a dangerous place. When we finally arrived, some shred of order had been restored. There were no neat lines of patients waiting to be seen, but instead a chaotic mass of humanity milling about and vying for attention. The doctors, to my amazement, were beaming. One physician exclaimed: "This is just like Saturday night in the Charity Hospital Emergency Room." The dentists worked outside, and the pharmacy limped along in a somewhat orderly fashion. We worked until twilight . . . "
---
An Experience Like No Other
---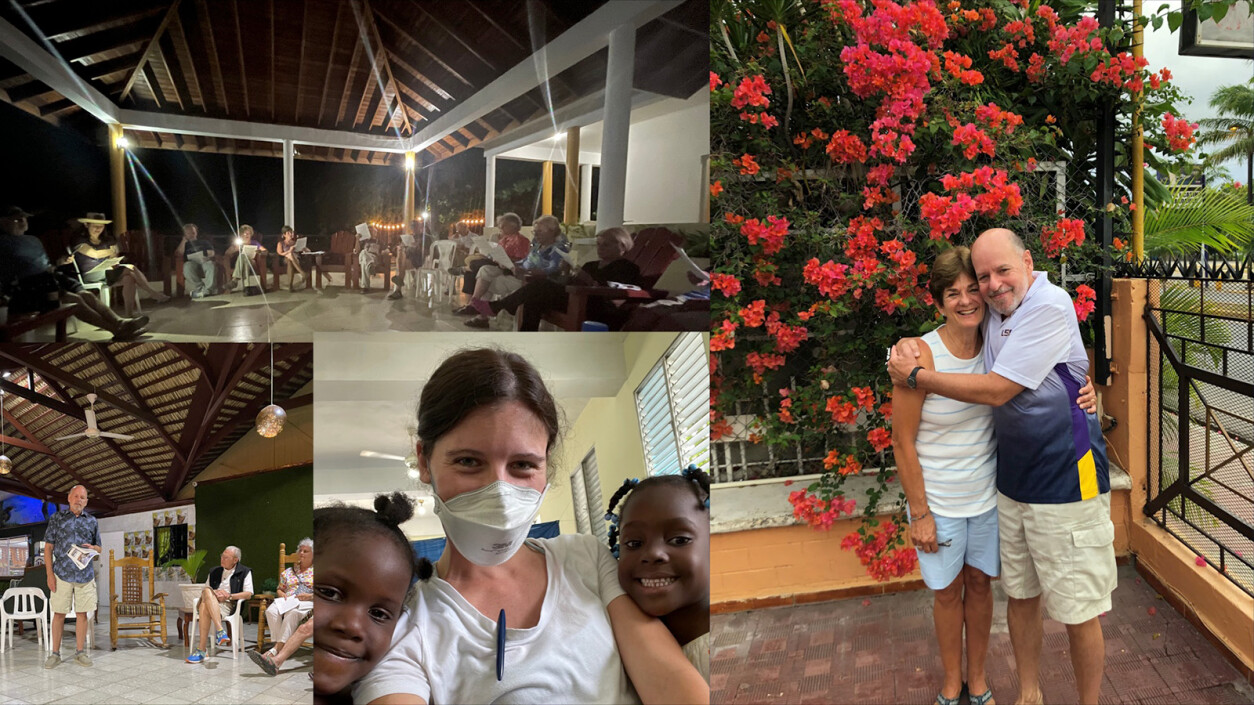 Photos by Brittany Duncan, click here to view a slideshow of her 2022 Medical Mission experience.