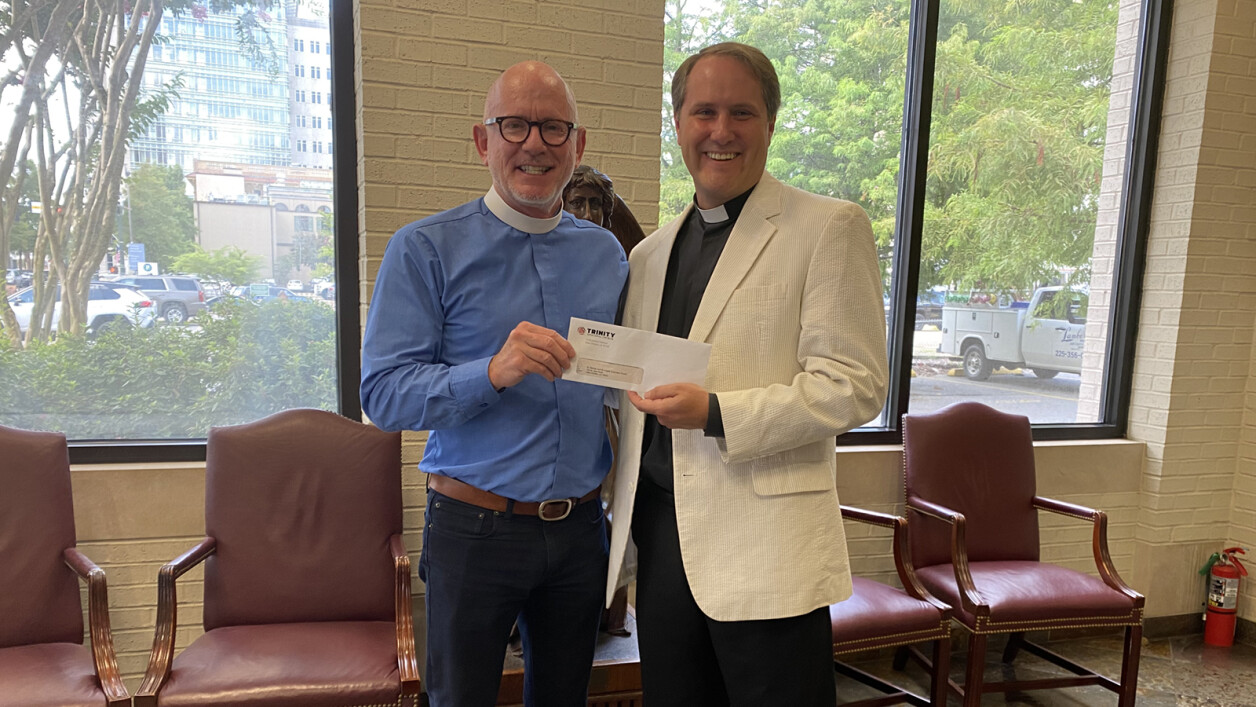 On August 27, 2020, the most powerful hurricane to make landfall in 150 years, Hurricane Laura, tore through Southwest Louisiana. Another hurricane, an ice storm, and an ensuing flood did even further damage to the weather battered city of Lake Charles. We asked the Trinity family to do what you could to help our brothers and sisters in Lake Charles.
Your support was overwhelming!
---
In the immediate aftermath of the storm, Trinity's relief efforts focused primarily on assisting individuals with emergency supplies. Nearly a year later, Trinity has made an additional gift to St. Michael and All Angels Episcopal Church in Lake Charles. This past week, Fr. John met with Fr. Seth Donald in Baton Rouge to hand him a $14,000 check from Trinity. These funds will assist in the continued efforts to rebuild the damaged church, but more importantly help fund a stand-alone building that will serve as host to recovery and outreach ministries. Fr. Seth was beyond grateful for the generosity of Trinity Episcopal Church. Thank you to all who donated for your continued generosity as we live out our mission in the city of New Orleans and beyond.