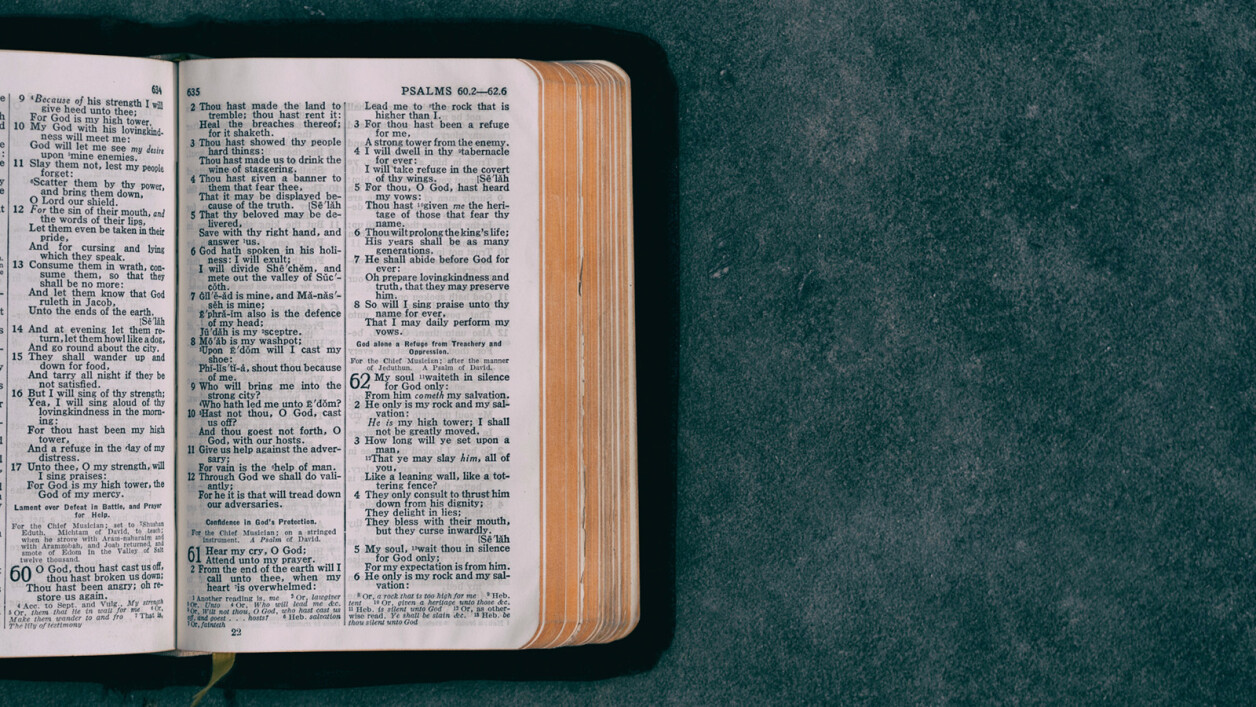 The Lord is my light and my salvation; whom then shall I fear? The Lord is the strength of my life; of whom then shall I be afraid?
- Psalm 27:1
---
Dear merciful heavens, what kind of church lesson combines this beloved psalm with a young faun, a lavender hound, and a bright yellow lady in her birthday suit? Don't forget the acid green background and the tangles of white paint boxing in these critters. And that lady is bug-eyed scared of something. The faun wants to chuckle. The pup just wants to help his friend, one little paw poked up to steady her. Let's carry away from this her fear, the dog's protective gesture, the faun's little grin that harms no one.
But where's God? Have you ever asked that when your carnival went from gay to surreal in a blink and the party went on way too long, loud and gaudy and scary? Well, I have. I've known fear. I've wanted helpers, protective covering, and something stronger than tangled white paint to contain me.
Haloed saints didn't come. Neither did fancy security systems or clothes to make me fit in. I've gotten the equivalent of a purple-haired faun who just might laugh, a small worried pooch, and not even a fig leaf or two. Throw Grieg's music in here (see below) to hear how this feels. Then flop back in your chair and pray. Cry and pray. Hold on and pray. JESUS HEARS YOU. He is always, always there with us in our fear, embarrassment, shame, craziness. Always.
"The Lord is the strength of my life; of whom then shall I be afraid?"
Musical Reflection - In the Hall of the Mountain King - Grieg
---
Dear Jesus,When the driver in my life is a scared three-year-old, and help looks like a lavender hound and an amused little faun--and I'm naked in front of everybody--please be the Holy Miracle that sticks this together in love and safety and--this is big--cover my nakedness. Soothe my fear. Love, Lucy. Amen.