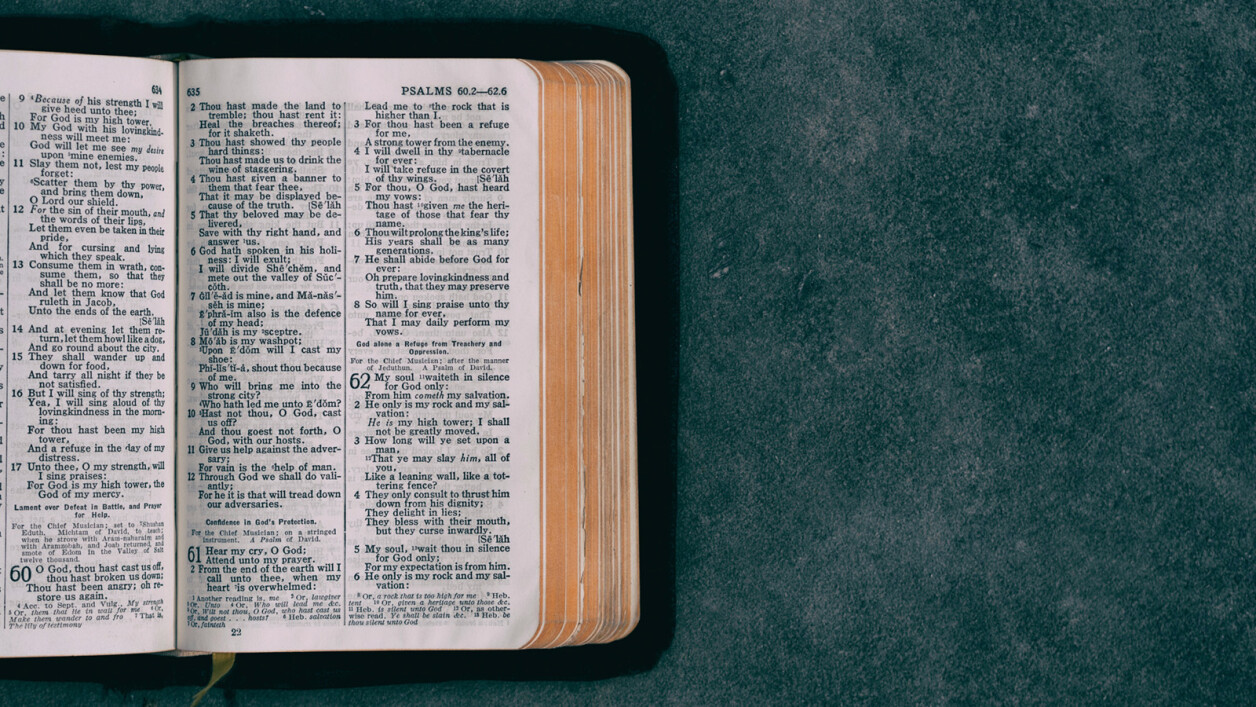 For the love of Christ urges us on, because we are convinced that one has died for all; therefore all have died. And he died for all, so that those who live might live no longer for themselves, but for him who died and was raised for them. From now on, therefore, we regard no one from a human point of view; even though we once knew Christ from a human point of view, we know him no longer in that way. So if anyone is in Christ, there is a new creation: everything old has passed away; see, everything has become new! All this is from God, who reconciled us to himself through Christ, and has given us the ministry of reconciliation.
- 2 Corinthians 5:14-18
---
May it never be said that God left sense of humor exclusively to the human condition.
Genesis speaks of God's creativity with our ribs, but does not call out our funny-bone. It's there, and it plays an important role in God's design for us to continually renew. Our freedom to laugh at ourselves is a corollary gift of having been reconciled to God through Christ. Yes, being reconciled with God by faith, we are free to sin, and we do. More to the point, we are free seek and comprehend God's presence within ourselves by accepting the call to be better versions of ourselves, the one God loves completely, by name. We do this through change. We are invited by our maker to enjoy and share the reconciliation of what we believed was, with what we discover is.
We are not like St. John Cassian, one of the Desert Fathers, who the church celebrates today We do not devote our lives, 24/7 to continuous becoming. We're busy. We like status quo. We like to take our change in fits and starts. We like to pursue not feeling bad.
Our relationship with change is more like Earth's tectonic plates grinding at one another until something gives. We take our change in little earthquakes of the soul. After we clean up the mess caused by our resistance to change; we like to rest in the clarity of being momentarily free of the bondage of self. Then, maybe we laugh a little at the irony of our own resistance. The collateral damage of resisting renewal can be none too pretty; that we resisted can be laughable. If we listen, God is laughing with us. The great I Am is rejoicing in our renewal. This is the divine sense of humor we share with our God.
So I ask myself today, "…if anyone is in Christ, [and] there is a new creation: [and] everything old has passed away… [and] everything has become new…" ; why do I need earthquakes of the soul?" St. Ignatius of Loyola, who drew greatly from the writing of St. John Cassian, would say we don't. St. Ignatius gave us the The Daily Examen in the Spiritual Exercises as a way of daily reconciling the irony of our belief in what was this day, with God's view of what is and what can be.
Oh please, another daily spiritual discipline?! Why not?!
Musical Reflection - Illuminate the Shadows - The Porter's Gate
---
Dear God our creator, as the community of Trinity, New Orleans enters a year of repair and renewal of our sacred places, help us to be free of the inclination to avoid discomfort. Help us to listen together for your design for what is and what can be. Amen.