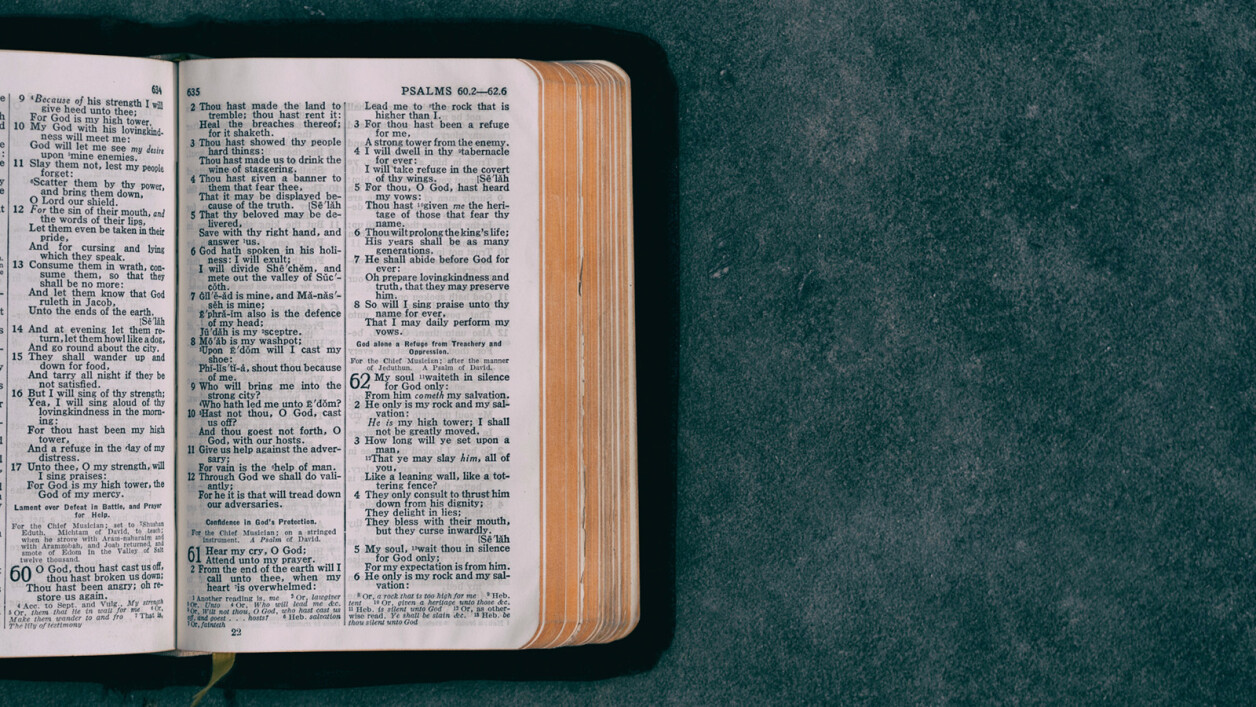 Hoping against hope, Abraham believed that he would become 'the father of many nations', according to what was said... No distrust made him waver concerning the promise of God, but he grew strong in his faith as he gave glory to God, being fully convinced that God was able to do what he had promised. Therefore his faith 'was reckoned to him as righteousness.'
- Romans 4:20-22
---
Paul is writing in the letter to the Romans about the faith of Abraham, the conviction of the father of the future nation of Israel that God would be as good as his word. From our place in history we can see God would indeed keep his promises, despite Abraham (and Sarah's!) old age and understandable scepticism, through all of the many difficulties and trials that awaited Abraham and his descendants for generations. It certainly has not been an easy road for the Jewish people, but while we don't know how the entire story will turn out, it is clear that the sons of Israel have survived and thrived across the face of the globe.

I've always loved the turn of phrase "hoping against hope." To me that proclaims the necessity of finding hope especially when all seems hopeless, almost as if the seeming hopelessness of a situation is what reveals real hope, real faith - the kind of faith that can and will be reckoned as righteousness. Eleanor Roosevelt famously wrote of her half of the human race: "A woman is like a tea bag; you can't tell how strong she is until you put her in hot water." At Trinity School, we pray that God may empower us to be upstanders, "even when it is hard" - especially when it is hard - for that is when upstanders are needed the most.

One thing I have been struck by during this unprecedented situation in which we find ourselves is that those who are strong in their faith, who trust that God is with them and indeed with all of us,are doing much better than those for whom the universe is just a collection of purposeless accidents. This is a true crucible of faith, calling us to remember that we are indeed God's children, God's chosen people, and are called to live into that identity.

Our faith is being tested, not in a pass/fail situation for God will never fail us, never give up on us but loves us graciously and completely despite our doubts and fears. This test, like so many of life's hardships, are like the refining of gold in the smelter's fire. What is most deeply buried is being revealed. Despite everything, Abraham "grew strong in his faith." Can we?
Stellenbosch Choir - I Won't Give Up - Jason Mraz
Gracious and loving God, help us in our doubts and anxiety to be convinced that you will keep your promises; help us to hope against hopelessness; help us to be a beacon and example for all those around us of the peace that passes understanding that true faith can provide. Amen.