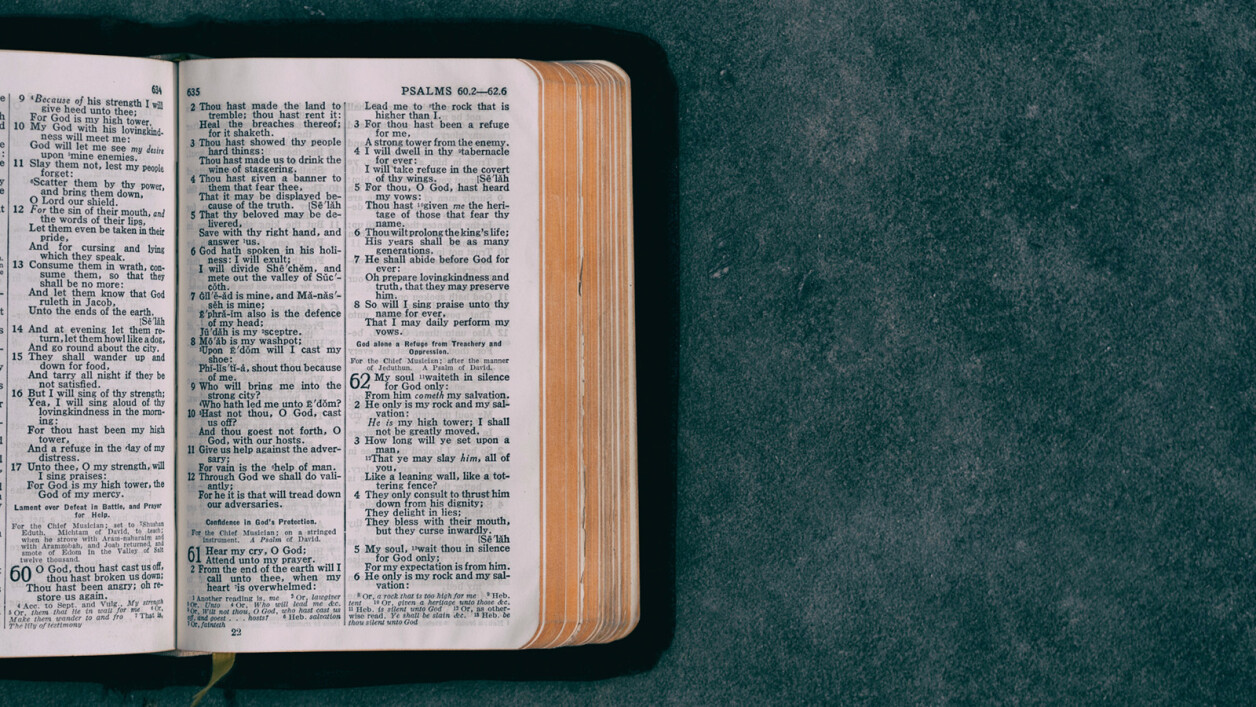 When they had finished breakfast, Jesus said to Simon Peter, 'Simon son of John, do you love me more than these?' He said to him, 'Yes, Lord; you know that I love you.' Jesus said to him, 'Feed my lambs.' A second time he said to him, 'Simon son of John, do you love me?' He said to him, 'Yes, Lord; you know that I love you.' Jesus said to him, 'Tend my sheep.' He said to him the third time, 'Simon son of John, do you love me?' Peter felt hurt because he said to him the third time, 'Do you love me?' And he said to him, 'Lord, you know everything; you know that I love you.' Jesus said to him, 'Feed my sheep. Very truly, I tell you, when you were younger, you used to fasten your own belt and to go wherever you wished. But when you grow old, you will stretch out your hands, and someone else will fasten a belt around you and take you where you do not wish to go.' (He said this to indicate the kind of death by which he would glorify God.) After this he said to him, 'Follow me.'
- John 21:15-19
---
I was born in Wichita Falls, Texas and remained there until my family moved to the Dallas/Ft. Worth area when I was in fifth grade. While living in Wichita Falls, we attended First Presbyterian Church. It was a large church that seated over 1,000 people, and had beautiful stained glass windows. The church also had a collection of twelve windows of spiritual figures from salvation history that were life-sized and etched in glass. The pastor eventually wrote a book about these twelve figures and the title of his small book was Great Cloud of Witnesses. Two of the spiritual figures in this group of windows, were the two saints we celebrate today.
Saints Peter and Paul, are in many ways larger than life. One cannot be a follower of Jesus, or a student of scripture, without knowing the impact these two spiritual giants have had on us. Even today, they continue to witness to us over 2,000 years after making their first impact. Peter known as the "leader" of the 12 apostles, who despite his shortcomings became the head of the Church. Paul, was considered by many to be the first missionary as he traveled the Mediterranean spreading the good news through his preaching and teaching. Both of these witnesses challenge and call us today to possibly go beyond our "comfort zone" and be both a spiritual leader and a preacher. Being a leader might be in the context of family or even church. Being a preacher is doing everything in our power to live the gospel, not so much by what we say, but by our actions. As we remember these two spiritual ancestors today, may the great cloud of witnesses inspire us to bring about the Kingdom of God by our spiritual leadership and our preaching.
Musical Reflection Jesus I love You - Brooklyn Tabernacle Choir
Almighty God, whose blessed apostles Peter and Paul glorified you by their martyrdom: Grant that your Church, instructed by their teaching and example, and knit together in unity by your Spirit, may ever stand firm upon the one foundation, which is Jesus Christ our Lord; who lives and reigns with you, in the unity of the Holy Spirit, one God, for ever and ever. Amen.