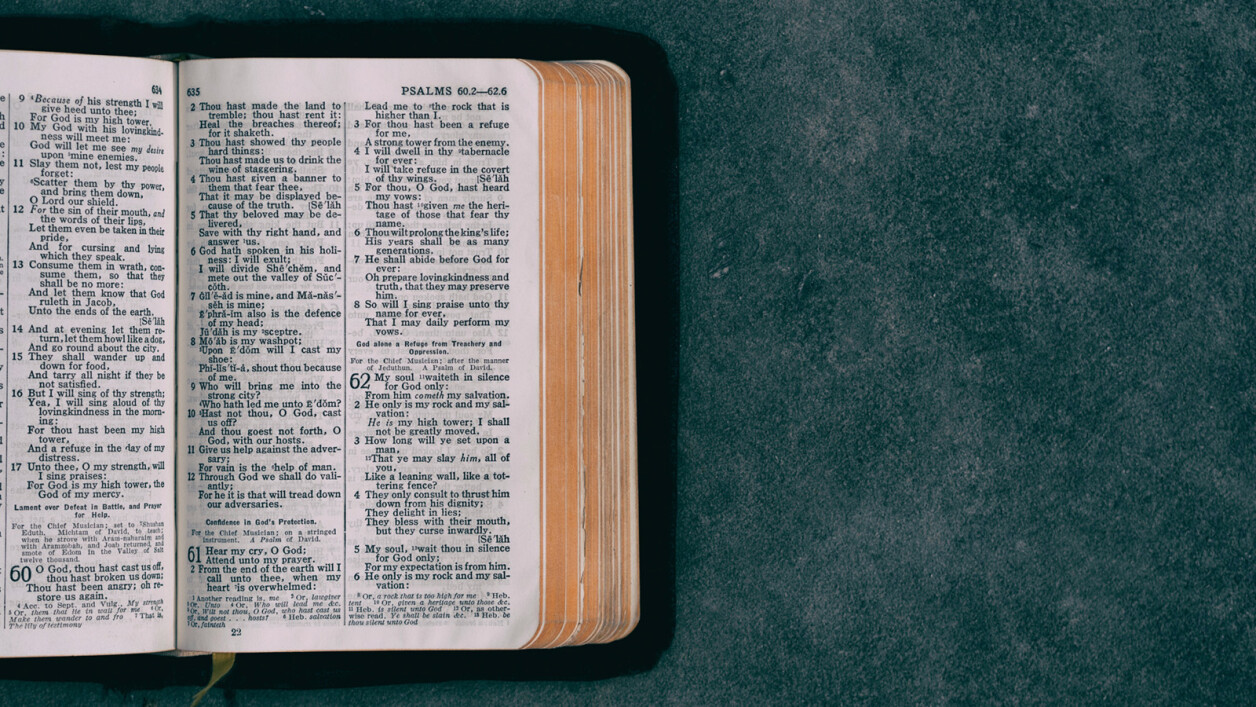 And seeing the multitudes, He went up on a mountain, and when He was seated His disciples came to Him. Then He opened His mouth and taught them, saying: "Blessed are the poor in spirit, For theirs is the kingdom of heaven. Blessed are those who mourn, For they shall be comforted. Blessed are the meek, For they shall inherit the ]earth. Blessed are those who hunger and thirst for righteousness, For they shall be filled. Blessed are the merciful, For they shall obtain mercy. Blessed are the pure in heart, For they shall see God. Blessed are the peacemakers, For they shall be called sons of God. Blessed are those who are persecuted for righteousness' sake, For theirs is the kingdom of heaven. Blessed are you when they revile and persecute you, and say all kinds of evil against you falsely for My sake. Rejoice and be exceedingly glad, for great is your reward in heaven, for so they persecuted the prophets who were before you."
- Matthew 5:1-12
---
Today is the day we honor our Saints, and not just the ones who finally won on Sunday. Let's remember the lives of the Saints who have gone before us, and maybe also the Saints who live among us. Let us use their lives as examples of how to live.
The hymn, I Sing a Song of the Saints of God, has always been a favorite. I remember learning it as a child in vacation bible school, and I can still sing it by heart. All Saints Day is a reminder that we live in a fellowship with the Communion of Saints – all of those who have gone before us into the promise of eternal life, and all of us saints living today. Every Sunday we state our belief in the Communion of Saints. It's a big deal. We are all part of a community way bigger than just us. We look to those who have followed Jesus and those who lived the Beatitudes. Sure we all know the stories of the Saints who are pictured in stained glass and picture books. But our Communion of Saints is also composed of our fellow parishioners who live their lives helping others: who make and serve lunches for Loaves and Fishes, and who visit our sick and elderly and help those in need, who teach Godly Play, who serve on medical mission trips,….the list goes on and on. Each and every one of us is inspired and empowered to become Saints like those before us, and like those Saints living among us.
As I grow older and attend more and more funerals, along with grief I find comfort in my Christianity and knowing that death is not really the end. I pray for those who do not yet know Jesus, and I cannot comprehend how devastating death must be for them.
We are not bound by our earthly bodies. There is so much more.
So today, we pray for those who have died. As we rekindle all of the love we hold for those who have left us in this life, and as we miss them dearly, I'm hoping we can take a minute to reflect on how we too can live like them. They were all of them saints of God, and I mean, God helping, to be one too.
Musical Reflection - I sing a Song of the Saints of God - Perf. Wendell Kimbrough
---
Dear God, thank you for your example of Saints. We lift up the Saints who are no longer with us on earth, we remember their examples of your love in our lives. We pray for the saints who walk among us. Help us all to become Saints in your image. Amen.