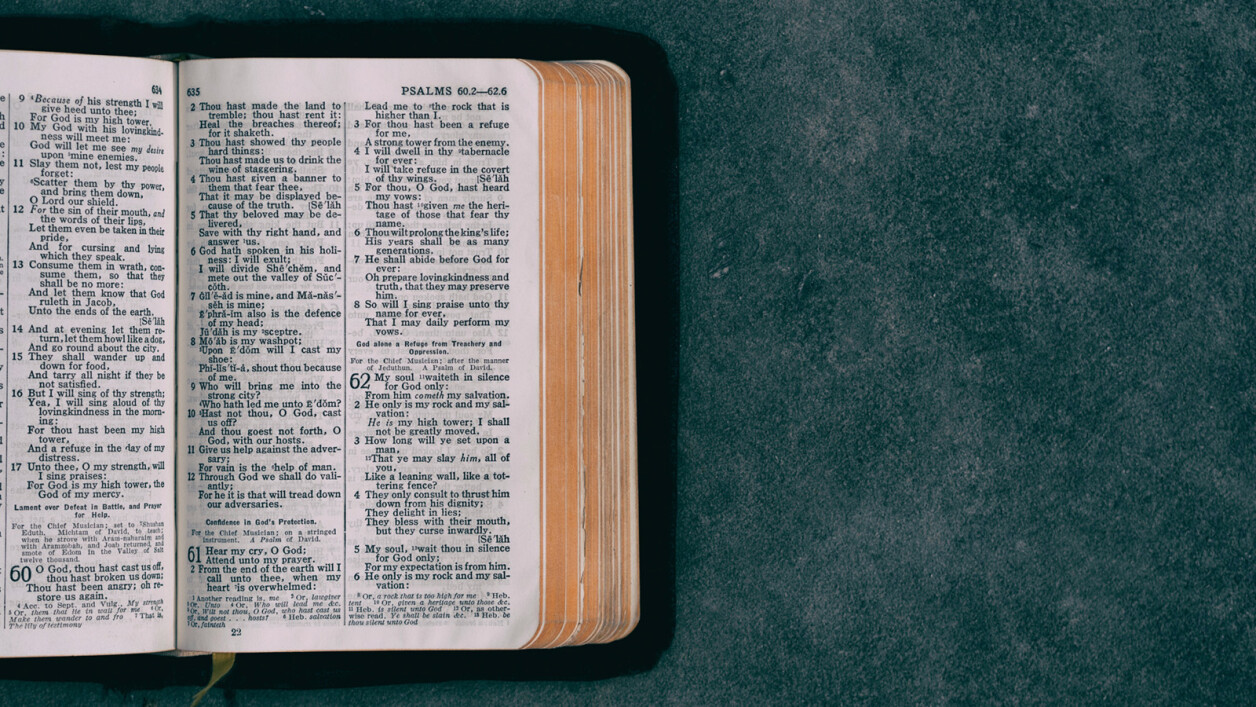 But now, irrespective of law, the righteousness of God has been disclosed, and is attested by the law and the prophets, the righteousness of God through faith in Jesus Christ for all who believe. For there is no distinction, since all have sinned and fall short of the glory of God; they are now justified by his grace as a gift, through the redemption that is in Christ Jesus, whom God put forward as a sacrifice of atonement by his blood, effective through faith. He did this to show his righteousness, because in his divine forbearance he had passed over the sins previously committed; it was to prove at the present time that he himself is righteous and that he justifies the one who has faith in Jesus.
- Romans 3:21-31
---
The pattern of our relationship with God always begins the same. It's in the Bible. God showers us with his unique and fathomless love, in the form of abundance, honor, security, family, and peace…and he gives us a few little rules. We are humbled by this completely imbalanced love and generosity; after all, what can we give to God, who 'has everything."
As an expression of our gratitude, on one hand; and our inadequacy to reciprocate on the other; we do what we can. We make a covenant with God: We won't eat the forbidden fruit; we won't covet, murder, slander, bear false witness, gossip, worry, pre-judge, or fail to love. We'll keep the law, and then we are worthy to keep company with God-- to be at one with god – atoned.
Too quickly, we wrap our covenants with God in clever words to keep them for another day…after the banquet is finished. With the covenant in the root-cellar, we take false comfort to practice cruel politics, lust, greed, hauteur, and selfishness.
Sooner or later the smiting begins. Divine retribution is none too pretty. It can be generational. Eventually humankind seeks forgiveness; God offers redemption and we start again.
The ministry and sacrifice of Jesus broke the mold. It told humankind that God knows we are all sinners, yet we are loved nevertheless. Jesus was given up to pay the divine retribution bill for all our sins, past and present. Jesus bore all the ugly Roman smiting for all humankind. Our job is to humbly accept the gift of God's Grace, AND do our best to keep the law. Not by marking our bodies or skipping the bacon, but by loving one another as Christ loved us -- even by enduring persecution and death in His name, if asked. Paul was a tireless teacher, showing us how to deal with this new kind of covenant; how to balance works and faith to enjoy and share the freedom Grace. Listen to his words. They are not clever.
Seeking God's Grace does not necessarily ask for martyrdom. Try having dinner with someone who you distrust or think is crude because you suspect they voted for NYC (not your candidate). Look a street person in the eye and ask his name as you give him your name and your lunch.
Musical Offering - Ubi Caritas, Durufle - King's College Choir
---
Lord, help me to be ever aware that I need not go far to find you. For I know it is here, in this moment that you wait for me, in that blink of an eye, between stimulus and response. When I am present with you, my decisions are never fearsome; for, by faith; I know you paid fear's toll on my behalf. Amen.