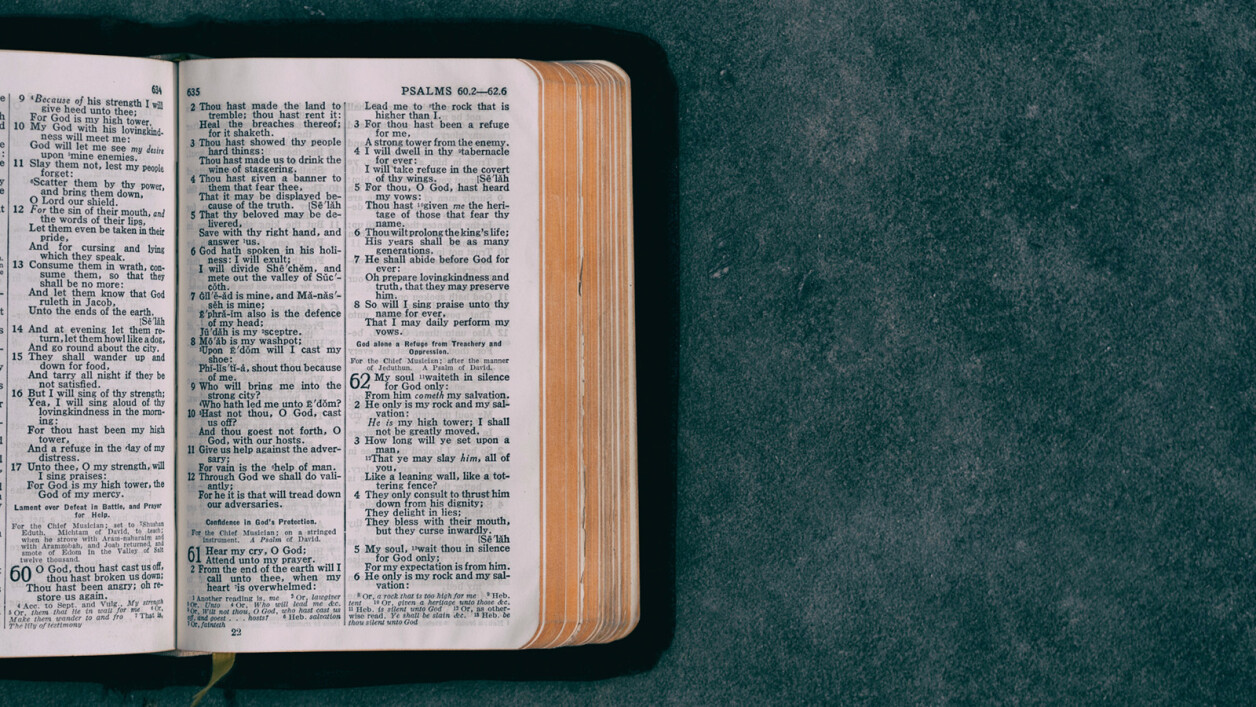 I have confessed my ways, and you answered me;
instruct me in your statutes.
Make me understand the way of your commandments,
that I may

meditate

on your marvelous works.
Teach me, O Lord, the way of your statutes,
and I shall keep it to the end.
Give me understanding, and I shall keep your law;
I shall keep it with all my heart.
- Psalm 119 26-27; 33-34
---
Do you go to read the Bible looking for rules on how a Christian should live his or her life? Do you go to read the Bible looking for an answer to a question or a solution to a problem? Do you go to read the Bible already having a point that you want to prove? Do you think to yourself what does this say or what am I looking for?

The author of Psalm 119 is debatable. Some say its a Psalm of David composed throughout his life, others speculate the author was Nehemiah or Ezra. Psalm 119 is one of the few verses written in an acrostic pattern, or a poem or pattern "where certain letters in each line spell out a word or phrase. Typically, the first letters of each line are used to spell the message, but they can appear anywhere." The words that stand out all relate to "rules" of scripture: Law, Word, Judgement, Testimony, Commandments, Statutes, Precepts. When I looked deeper into this Psalm it took me back to my days as an attorney when I used to pore over documents looking for case law to support my cause.

To some this Psalm could seem a little boring, more like a list of rules. However, if you dig deeper, you might find what you are looking for. Charles Spurgeon described Psalm 119 as being similar to a kaleidoscope: "in the kaleidoscope you look once, and there is a strangely beautiful form. You shift the glass very little, and another shape, equally delicate and beautiful, is before your eyes." I read that Psalm 119 saved a man's life in the 17th Century. George Wishart, Bishop of Edinburgh, was sentenced to death for heresy. He sang Psalm 119 on the scaffold and before he was done singing he was pardoned and his life was saved. Certainly there is great power in these words.

The way we go about reading the Bible can be powerful. It is not only the Word that we read, but what we bring to the table in our hearts and minds before reading. When we pore through the verses looking for that one verse that supports our cause, are we angry, inspired, joyful, defeated, or inquisitive? This summer I read a book with a Trinity book club called Inspired by Rachel Held Evans. The chapter about the deliverance stories particularly stayed with me because I could not understand how something as abominable as slavery could be justified in the Bible. Evans writes:

If you want to do violence in this world, you will always find the weapons. If you want to heal, you will always find the balm. With Scripture, we've been entrusted with some of the most powerful stories ever told. How we harness that power, whether for good or evil, oppression or liberation, changes everything.

The next time I read the Bible I will come with an open heart, with Christ as my model, looking for love. "To love is to honor God and keep God's commandments. Love is the law that liberates slave and slaveholder alike. Love is the ultimate deliverance story, for only love can sustain the sojourner out of Egypt, through the desert, up the mountain, and into the promised land." In times like these, I pray that we can all do the same.
Musical Reflection Teach Me Thy Way - William Byrd
Lord, please help us to come to You with an open heart seeking love. Please let us use the power of your scripture to spread love in this world. Help us to see the light. Amen.