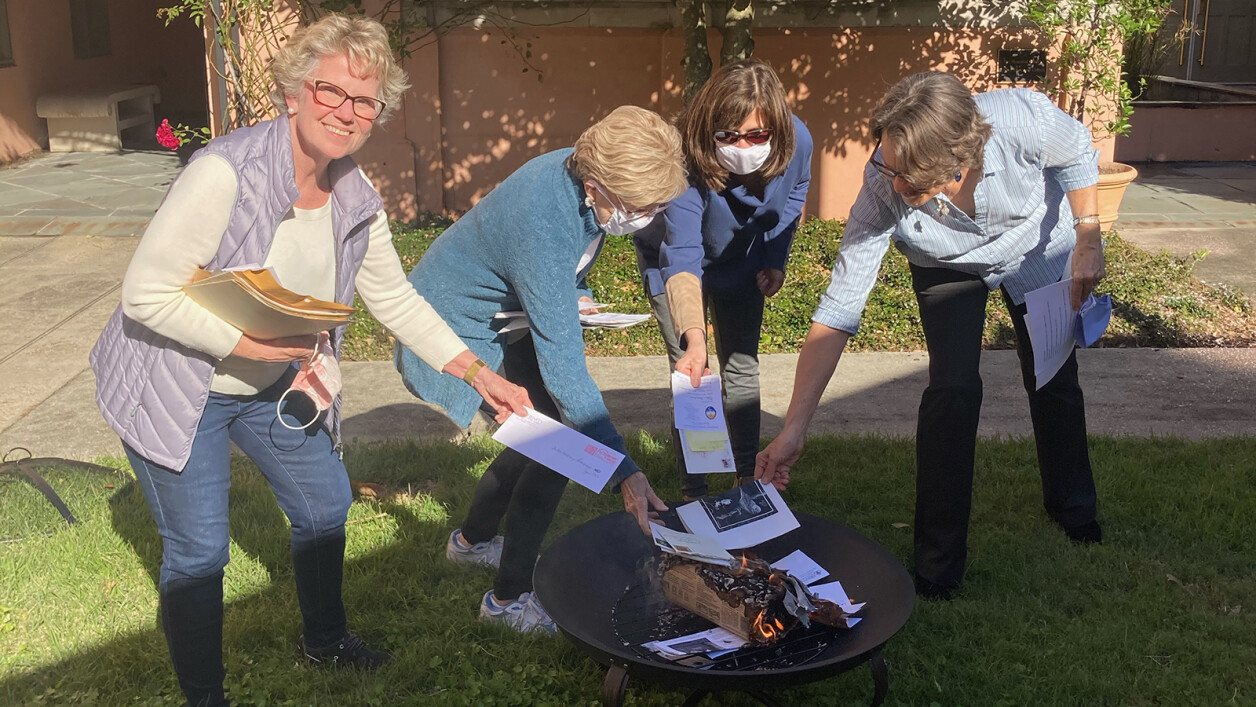 Opening Prayer
It is because of our trust and faith in God that we are Intercessory Prayer Group. We offer to God praise and thanksgiving for all he gives to each of us every day. We pray for others - we feel for them - their hurts, their misunderstandings, their health problems - all the burdens they carry in their lives. We trust God to give the answers - we don't know when or how, but we trust in Him. We lift these prayers for others to God who loves us all and never fails us.
- Written by Daisy Fant
---
Trinity's Intercessory Prayer Group, who has met nearly weekly for 30 years, gathered for the last time this past week. In their closing service, some members of the group gathered outdoors, burning their final prayers, and honoring their years of prayerful presence in our church community.
---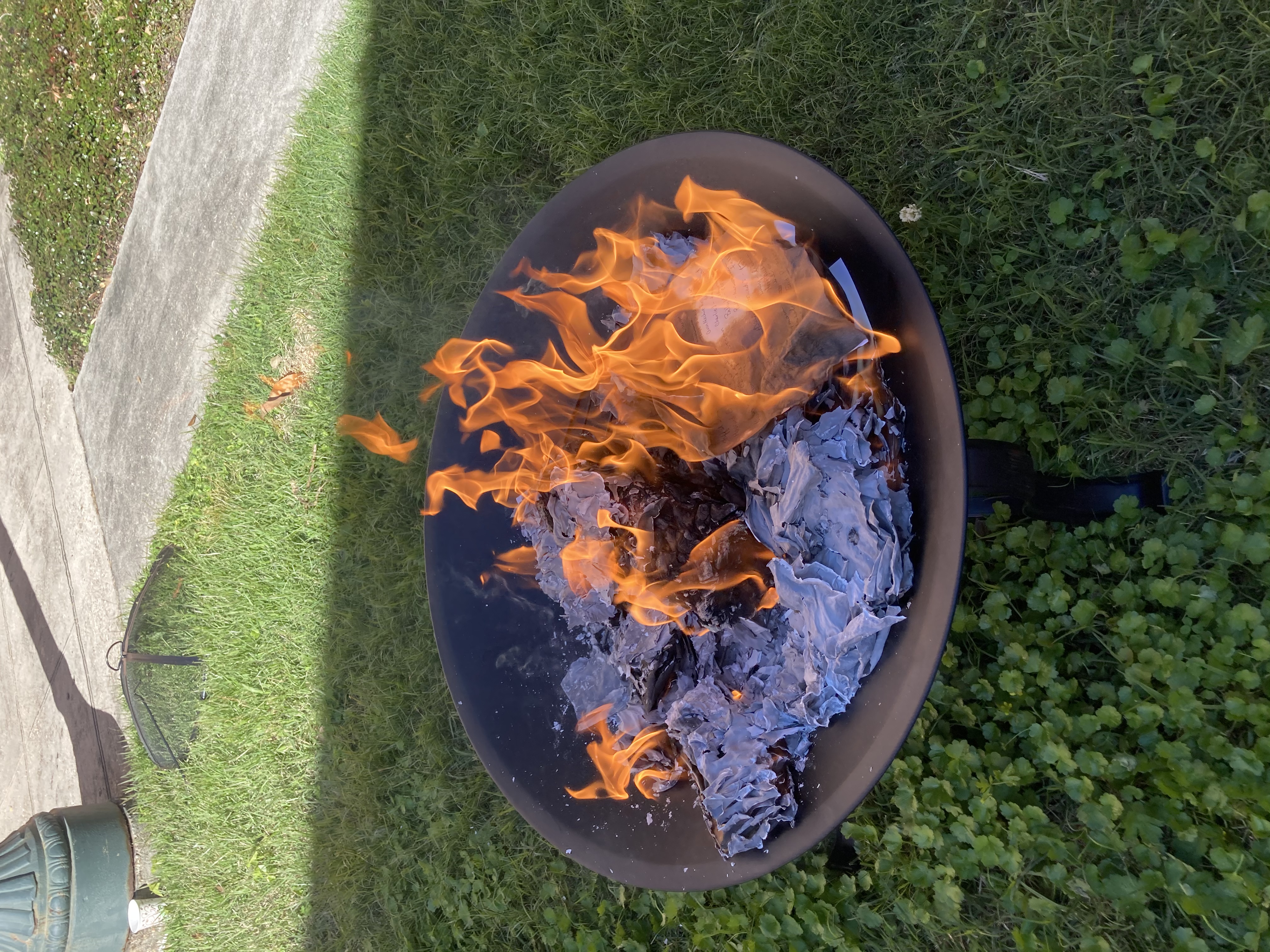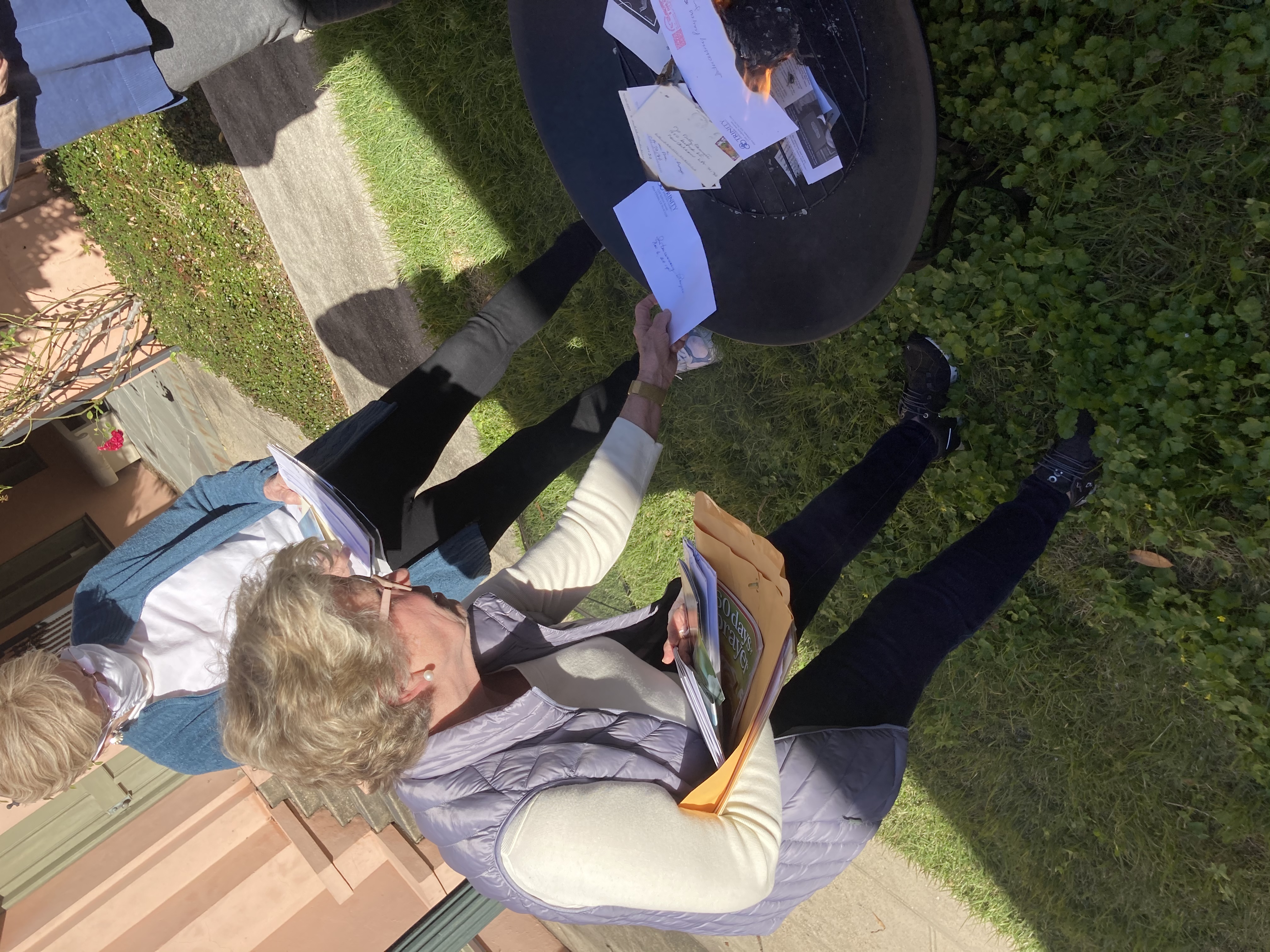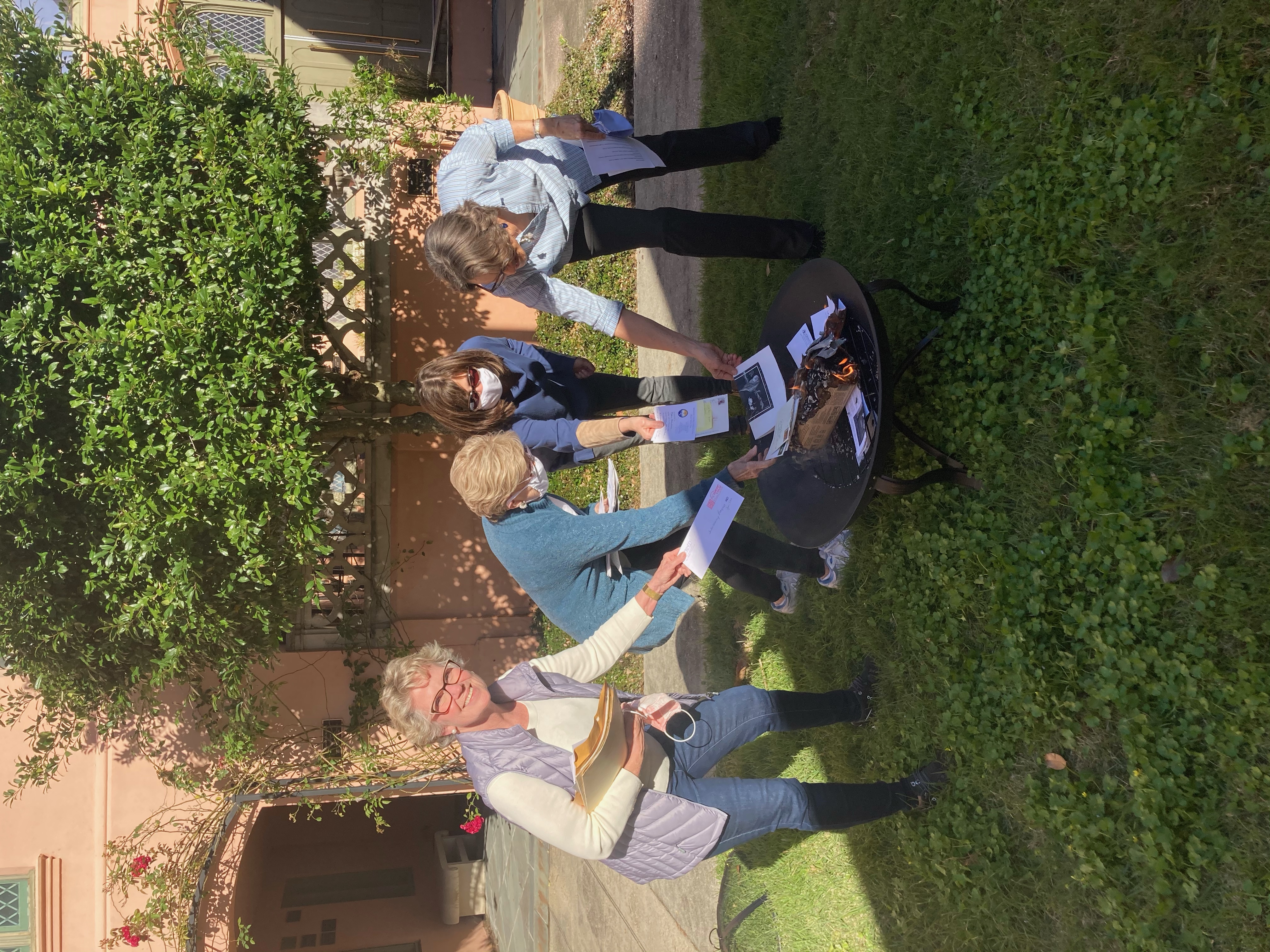 In their closing gathering, the group offered the following prayers.
We pray and give thanks for this prayer group . . .
For expectations not met;
For grievances not resolved;
For wounds not healed;
For anger not dissolved;
For gifts not given;
For promises not kept;

Lord, have mercy.
For this portion of our lifelong pilgrimages which we have shared in this place;
For friendships made, celebrations enjoyed, and for moments of nurture;
For trust and confidence, shared; times of good humor and moments of gentle leadership;
For prayers of thanksgiving, guidance, healing and repose;

Thanks be to God.
And so, to continue your ministry with other members of the family of Christ;
To continue to live faithfully with new companions and new adventure, new gifts to give and receive;
To offer wisdom and experience, competence and compassion, in the ministry to which we are called;
With whatever fears, whatever sadness, whatever excitement may be yours;

Go in peace.