Trinity has collected $35,500 for Hurricane Ida Relief from 37 generous donors, and countless hours of service and dedication from over 70 volunteers. We have committed to provide a large gift to both St. Andrew's Episcopal in Paradis, LA and St. John's Episcopal in Thibodaux, LA from these relief funds, as they assess their greatest needs. Your generosity is boundless and life-giving. Thank you!
---
Trinity - YOU HAVE SHOWN UP - for your neighbor in so many ways post-Ida.
Read more about your incredible work below.
---
Called to Serve in Paradis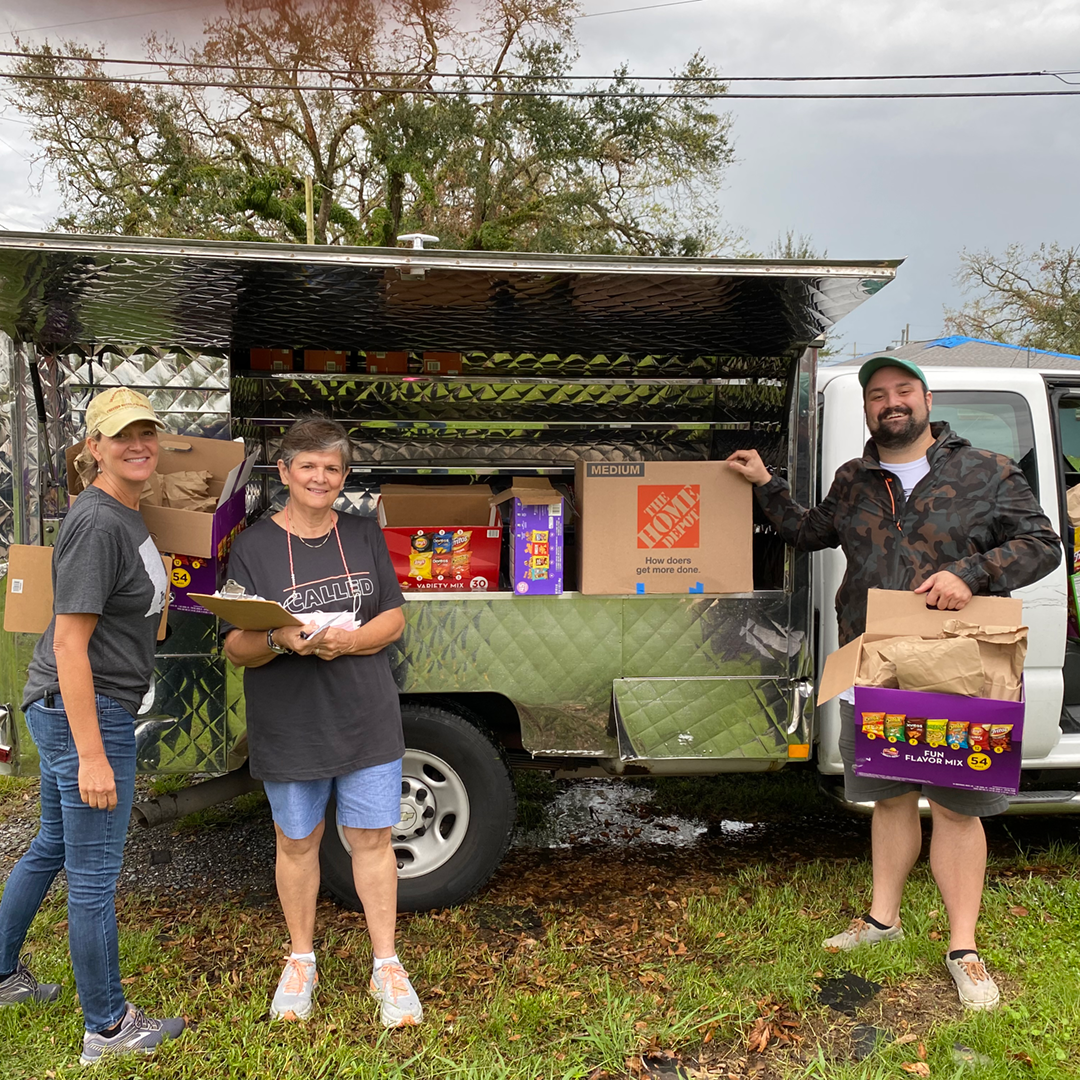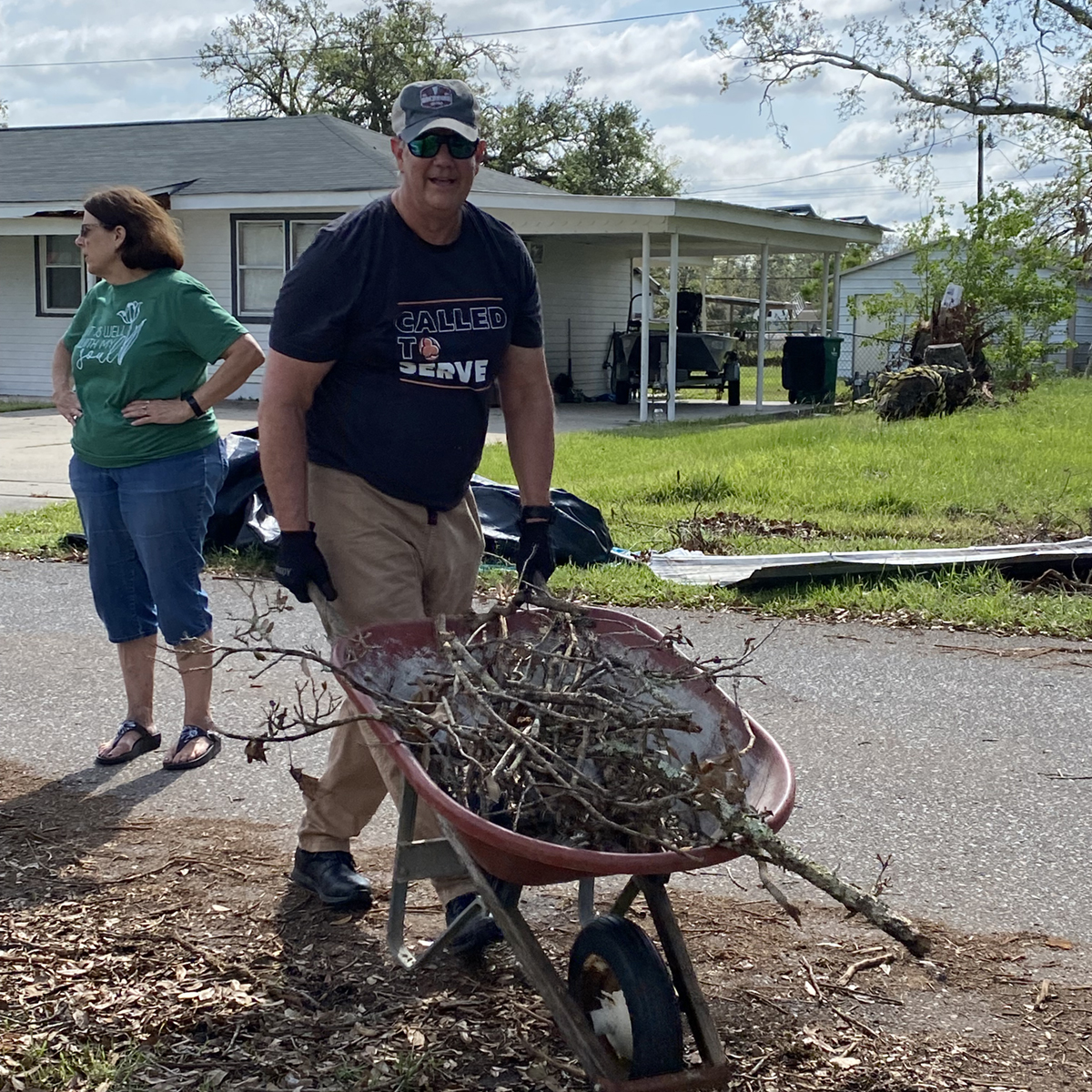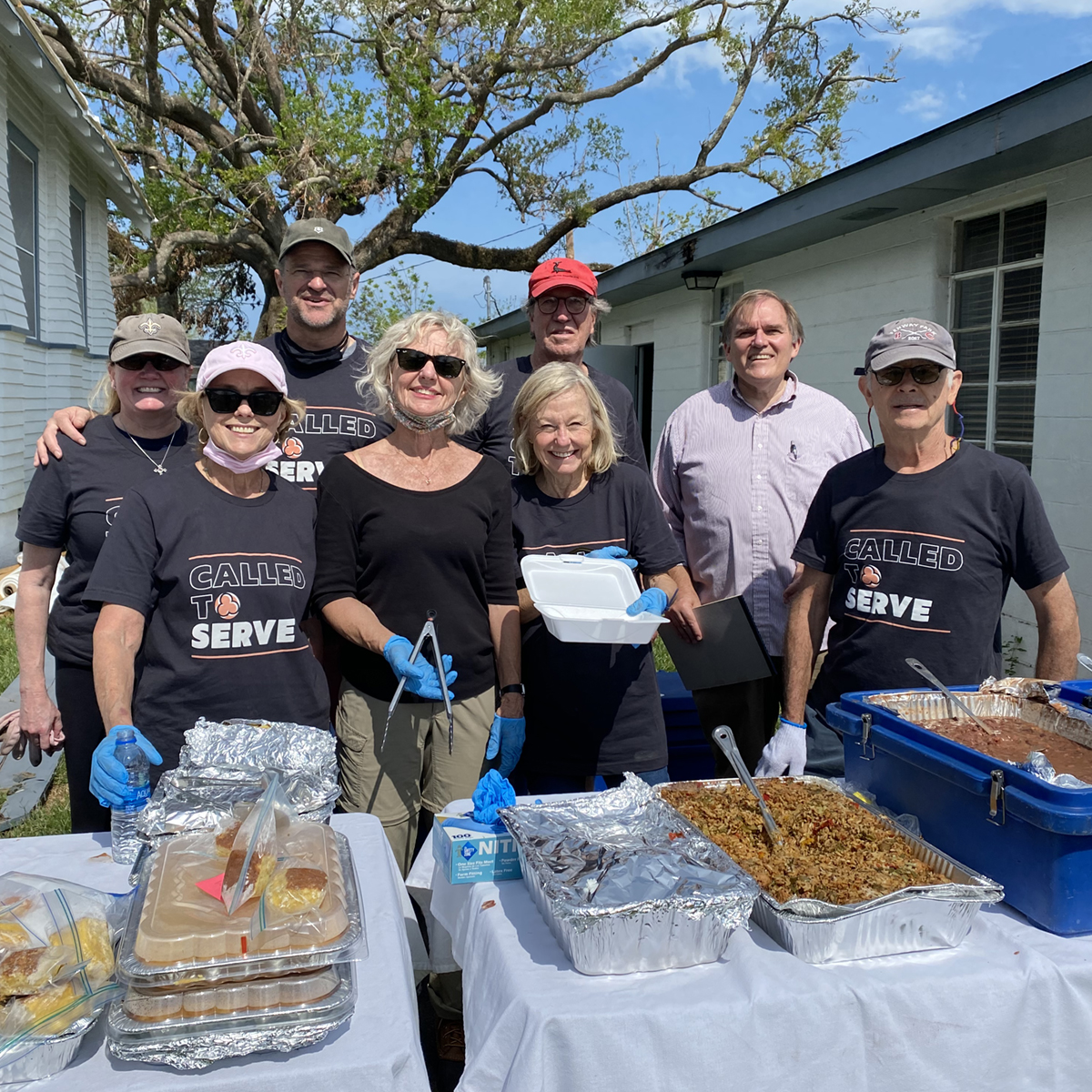 @trinityepiscopalnola - A crew of volunteers from Trinity spent today feeding, cleaning and supporting the neighborhood surrounding St. Andrew's Episcopal in Paradis, LA. THANK YOU for the gift of your labor and love.
---
Love Your Neighbor
Volunteers from Trinity have already been helping to organize recovery efforts in South Central Louisiana in partnership with the Diocese, starting with St. Andrew's Episcopal Church in Paradis, Louisiana. Our first effort was to offer a Trinity Loaves and Fishes lunch and begin to assess how we might help with recovery efforts there. That day volunteers gave away about 120 lunches in 10 minutes time, while collecting assessment forms from neighbors. The team distributed Lowe's gift cards, purchased by Trinity, and cleaning supplies and water from St. John's Episcopal in Pascagoula.
The following Wednesday, Susu Kearney and Kelly Williams along with Helping Hands organized a group of volunteers who cooked, baked, transported, and served a hot lunch of red beans and rice to 200 people from the St. Andrew's church yard. A volunteer work crew organized tools in the disaster relief trailer (on loan from the Diocese of Mississippi), cleared storm debris from the church yard, and set the Parish Hall full of diapers, baby food, canned goods, battery operated fans, cleaning supplies, toiletries and water donated by the Diocese of Texas. Trinity distributed another $4000 worth of Lowes' and Walmart gift cards to neighbors in need.
One Lord of All
It was a fantastic day of hard work and camaraderie. Members of St. Andrew's (a small group of under 30 people) have worked so hard to uphold their community, even while dealing with the disaster in their own personal ways. Even a 2-year-old child cheerfully put snack packs together with her sisters. The most heart-opening experience was collecting the prayers of those who came for help, whom often prayed for neighbors and friends who "had it worse." It is has been a blessing to serve with this faithful parish - we are one Church and all of us are blessed by the helping presence of God.
---
Trinity Loaves and Fishes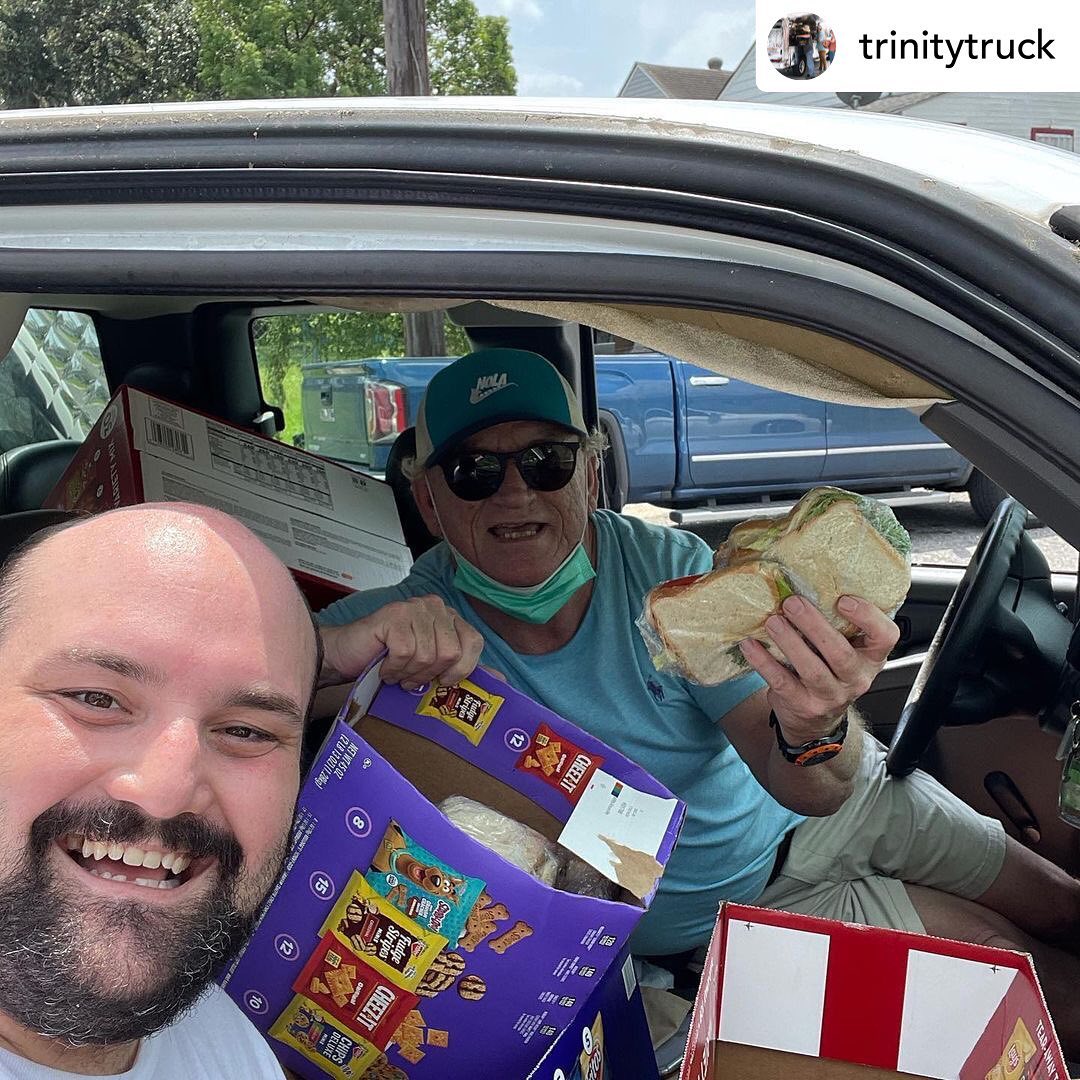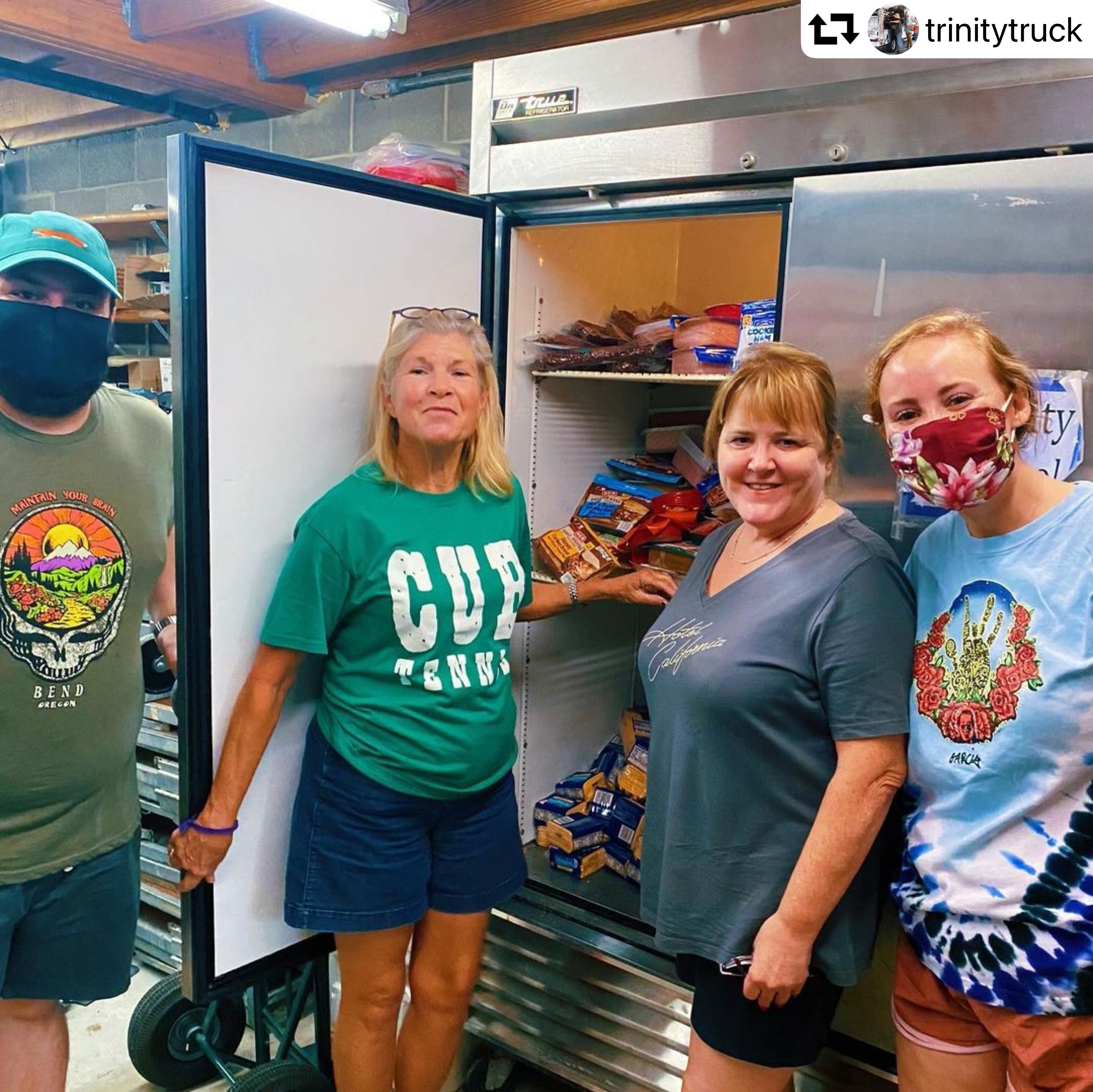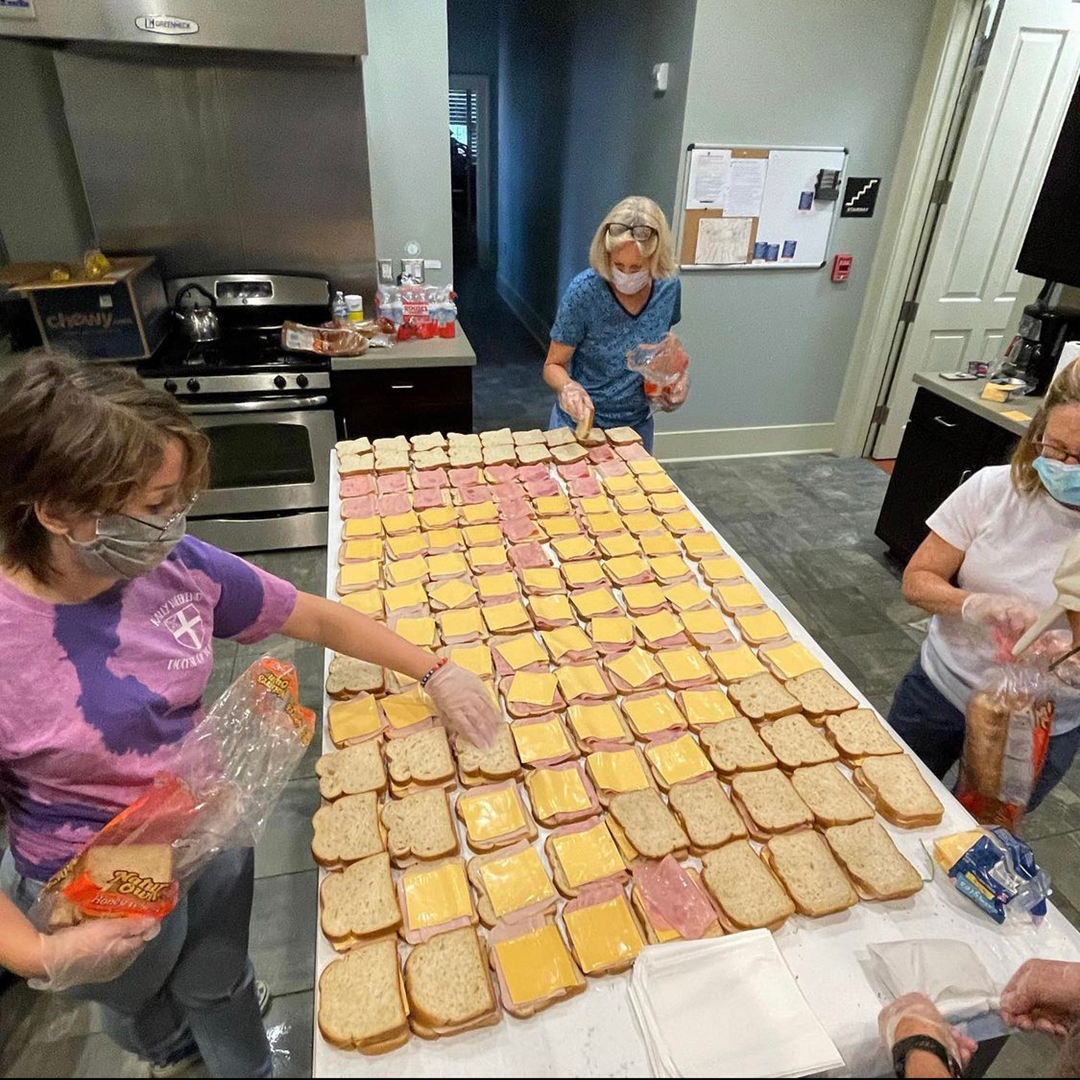 @trinitytruck
A jam-packed few days for TLF! Running meals to the French Quarter streets, to our friends at

@jesusprojectnola,

and a second supply trip to St. John's Episcopal Church in Thibodaux, Louisiana!
---
Feeding the Multitude
In the immediate days following the devastation of the hurricane, The Reverend Ben Nobles delivered hundreds of meals made by a just a few of our dedicated TLF volunteers, and lent support to community partner Culture AID NOLA in serving meals out of local restaurant, The Howlin' Wolf. An influx of financial and supply donations from Trinity's parishioners and staff allowed TLF to increase meal output quickly for the unhoused communities of New Orleans and those with damaged property outside of Orleans Parish.
In the last 3 weeks, TLF has served over 2,500 meals to the unhoused community in New Orleans and 400 meals to residents of highly impacted parishes.
A majority of the increased meals are going to the unhoused in the French Quarter and Central City. As many of the typical shelters that provide meals in these areas were closed due to storm damage, there has been an outpouring of gratitude for the sandwiches, snacks, and water. Several people indicated that the meal from TLF was their first meal in days.
Outreach to Thibodaux and Paradis
Days after the storm, TLF purchased tents and solar cell phone chargers with a grant from the Episcopal Diocese of Louisiana. Ten tents were distributed to members of the unhoused community and 45 solar panel chargers along with 200 TLF to-go bags were delivered to St. John's Episcopal Church in Thibodaux. TLF will continue to deliver meals to families in Paradis on a regular basis in the coming weeks.
Many Hands, Many Meals
When supplies were hard to come by and power outages chased many people out of town, TLF was blessed to receive much needed supplies from parishioners and staff making trips in and out of the city. Someone always came through. As the need for meals increased and sustained, additional volunteers stepped in to take on the load. As capacity has increased, TLF has served 700-1000 meals a week since the storm. You too can step in to meet the pressing need of food insecurity in our city! Serve making sandwiches, assembling to go-bags, or delivering meals to Paradis, LA. The more hands the more impact.
Serve with Trinity Loaves and Fishes