---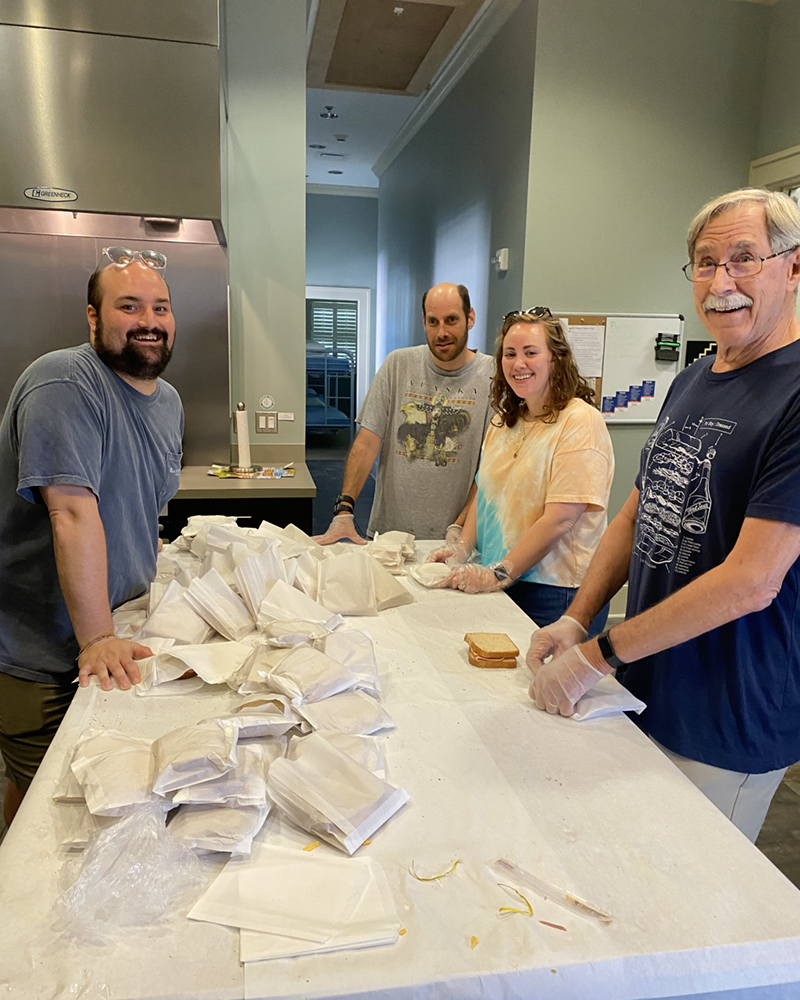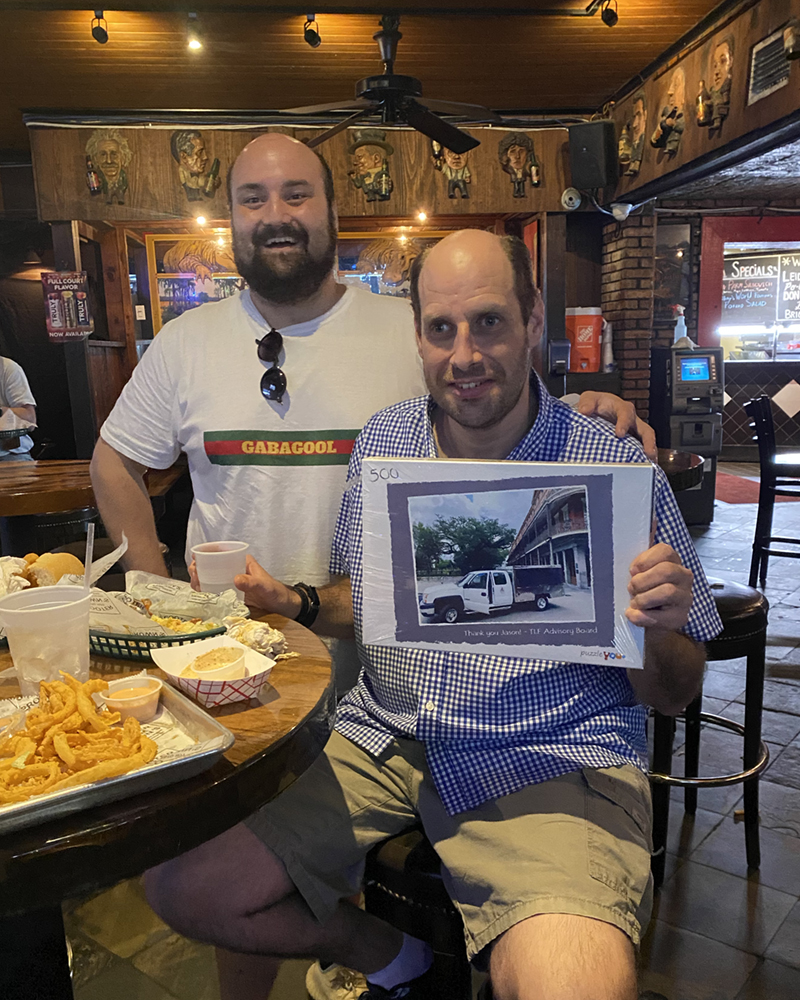 All About Jason
Jason Haney, who just turned 43, has attended Trinity Episcopal Church his entire life and was born with a love of service. He is a proud Eagle Scout that continues to serve his community. Jason and his father, Ben Haney, volunteer twice each week, preparing and delivering over 200 meals to the New Orleans Baby Dolls and the Rebuild Center. Jason keeps our volunteers up to date with sports trivia, music, and stories that will bring the sandwich table to tears of laughter. His dedication to Trinity Loaves and Fishes is a true gift to the program.
Jason is a master of the jigsaw puzzle. As a thank you for his dedication to the program, the TLF board purchased a one of a kind 500-piece puzzle, from a photo of the TLF Truck in the French Quarter. TLF staff Aaron Taylor and Ben Nobles presented Jason with the gift at his favorite lunch spot - Cooter Brown's Tavern. We will be sure to share a picture of the completed puzzle when he finishes!
---
Would you like to serve beside Jason?
Contact Program Director, Aaron Taylor at ataylor@trinitynola.com.