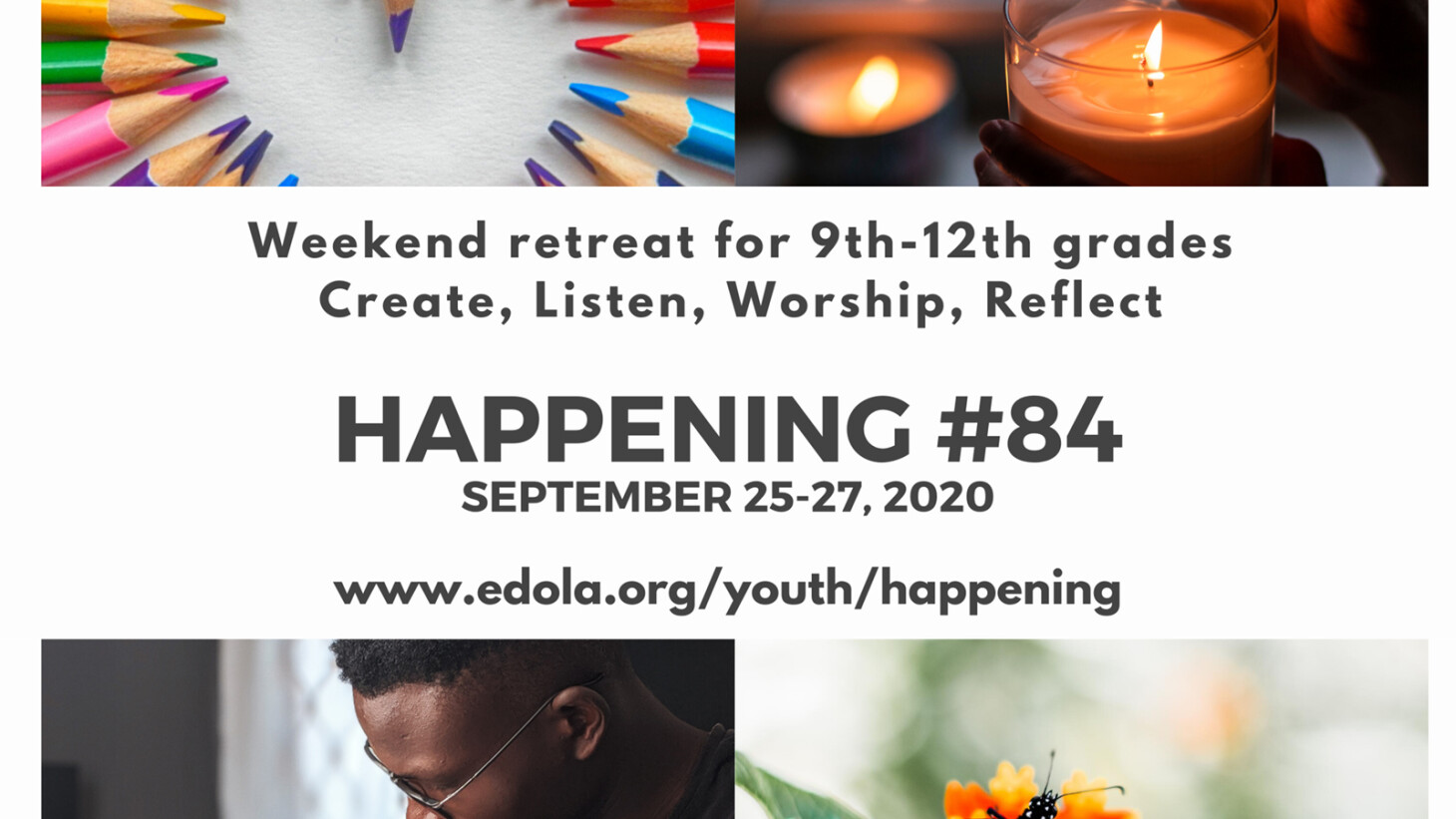 Happening is a renewal weekend for high school youth. This weekend retreat allows young people to encounter Christ in an intentional Christian community. The event is led by youth with clergy and lay adult support. Highlights of the weekend include talks, songs, worship and small groups.
Happening #84, Mother Jane-Allison's favorite retreat of the year, is planned for September 25-27, 2020 at the Solomon Episcopal Conference Center in Robert, LA.
Happening #84 will look different due to COVID-19 distancing and precautions. The leadership team anticipates taking temperatures upon arrival, single occupancy rooms, and having small groups meet outside. We will be wearing masks, but everything that matters the most at this retreat stays the same.
Youth in grades 9-12 who have not "happened" previously or in another diocese are welcome to register as first time participants aka "happeners". Please bring a $75 check made out to SECC (Solomon Episcopal Conference Center) with you OR request a full Diocesan scholarship by contacting Mother Jane-Allison.
Event Coordinator