JUSTICE Playlist
Trinity Talk 'Justice'
On November 8, 2020, special guest speaker, Sister Helen Prejean, shared a live Trinity Talk on Justice.
---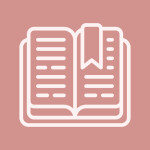 Read
Merriam-Webster Definition of Justice
Justice. Daily Word by Br. David Vryhof, Saint John the Evangelist (SSJE)
How To Raise Justice-Minded Kids. Raising a justice-minded child is not that much different than raising a child who values athletics, academics, or art. The same principles apply. (836 word count)
Living the Spiritual Disciplines and Virtues in 12-Step Recovery: Practicing Justice. (504 word count)
Justice in the Scriptures. Fr. Richard Rohr expands on our secular and limited definition of justice which for most Westerners is merely retributive justice. The biblical notion of justice, beginning in the Hebrew Scriptures with the Jewish prophets—especially Moses, Isaiah, Jeremiah, Ezekiel, and Hosea—is quite different. If we read carefully and honestly, we will see that God's justice is actually restorative. (486 word count)
Behold, I Make All Things New – Br. David Vryhof examines The Fourth Mark of Mission of the Anglican Church, which is "to seek to transform unjust structures of society, to challenge violence of every kind, and to pursue peace and reconciliation." (1642 Word Count, 10 minute read, 15 minute listen)
Bringing Compassion to Justice by Thich Nhat Hanh. How Would Our World Look if there Was More Compassion and Less Punishment? (1916 word count)
What is Biblical Justice? The theology of justice flows from the heart of God. (710 word count)
The Principles of Environmental Justice. Delegates to the First National People of Color Environmental Leadership Summit held on October 24-27, 1991, in Washington DC, drafted and adopted 17 principles of Environmental Justice. Since then, The Principles have served as a defining document for the growing grassroots movement for environmental justice. (654 word count)
Food Justice. For all people who care about a sustainable food system, food justice is an imperative, and there are many inspiring models to follow and support. (2100 word count)
Letter from Birmingham Jail by Martin Luther King, Jr. (9 pages, 6895 word count)
Must Christians be anti-capitalist? If so, how? Should Christians endorse or reject capitalism? Should they be pro- or anti-capitalist? We offer an answer to these questions by clarifying the nature of capitalism and the ways in which one might be said to reject an economic system, then evaluating three prominent Christian anti-capitalist arguments. (4806 word count)
The Little Book of Restorative Justice: Revised and Updated: Justice and Peacebuilding by Howard Zehr. The author first explores how restorative justice is different from criminal justice. Then, before letting those appealing observations drift out of reach into theoretical space, Zehr presents Restorative Justice practices.available in Trinity Treasures or on Amazon. (112 pages)
---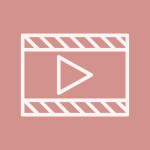 Watch
What is Biblical Justice? One of the fundamental characteristics that set human beings apart from other creatures that God created is their need for justice. Why is it, though, that animals are able to kill their own kind or abandon their children and it be considered natural while humans are held to a much higher moral standard? It turns out that the Bible has an interesting take on this question. (6 minute video)
What is Justice? Fania E. Davis is a leading national voice on restorative justice. She is a long-time social justice activist, civil rights trial attorney, restorative justice practitioner, writer, professor and scholar with a PhD in Indigenous Knowledge. (2 minute video)
The neuroscience of restorative justice. Dan Reisel studies the biology of change, including our ability to rewire our own brains. And he asks a big question: Instead of warehousing these criminals, shouldn't we be using what we know about the brain to help them rehabilitate? Put another way: If the brain can grow new neural pathways after an injury ... could we help the brain regrow morality? (14:35)
John A. Powell: Overcoming Our Fear of the "Other". As humanity faces global environmental and social collapse, our fear of the "Other" can be magnified by unstable contracting economies, radically shifting demographics, and new social norms. Can humanity overcome these divisions and come together to protect our common home? (20:52)
TedTalk: A prosecutor's vision for a better justice system. Adam Foss, a prosecutor with the Suffolk County District Attorney's Office in Boston, makes his case for a reformed justice system that replaces wrath with opportunity, changing people's lives for the better instead of ruining them. (15:49 minutes)
TedTalk: The Unspoken Injustice of Youth Justice. Former Supreme Court Judge Stanley Jones believes that, to 'get tough on youth crime', we need to look to early childhood and find ways to address toxic stress and childhood disadvantage. (15:04 minutes)
TedTalk: Greening the Ghetto. In an emotionally charged talk, MacArthur-winning activist Majora Carter details her fight for environmental justice in the South Bronx — and shows how minority neighborhoods suffer most from flawed urban policy. (18:18 minutes)
Nikki Henderson on the intersection of food, health & race. Executive director of People's Grocery in West Oakland, talks about the interconnection of food, health and race at a town hall at The Commonwealth Club. (7:41 minutes)
Justice: What's The Right Thing To Do? Episode 02: "PUTTING A PRICE TAG ON LIFE". Today, companies and governments often use Jeremy Bentham's utilitarian logic under the name of cost-benefit analysis. Michael Sandel, Professor of Government at Harvard University, presents some contemporary cases in which cost-benefit analysis was used to put a dollar value on human life. (55:09 on YouTube)
Walter Brueggemann on Justice from Below. In his lecture "Justice: From Zion Back to Sinai" delivered at the 2015 Fuller Forum, Walter Brueggemann, renowned author and Old Testament scholar, presented the idea of two kinds of justices—predatory justice from above and transformative justice from below—and contended that the Bible depicts a contestation between both. (42 minutes)
When They See Us Now. Oprah Winfrey talks with the exonerated men once known as the Central Park Five, plus the cast and producers who tell their story in "When They See Us", a Netflix series based on a true story about five teens from Harlem who become trapped in a nightmare when they're falsely accused of a brutal attack in Central Park. (1 hour)
The Trial of the Chicago 7. What was supposed to be a peaceful protest turned into a violent clash with the police. What followed was one of the most notorious trials in history. (2 hour movie on Netflix)
13th. In this thought-provoking documentary, scholars, activists and politicians analyze the criminalization of African Americans and the U.S. prison boom. (1 hour 40 minutes)
Cesar Chavez. Famed labor organizer and civil-rights activist Cesar Chavez is torn between his duty to his family and his commitment to securing a living wage for farm workers. This movie reconstructs the emergence of the United Farm Workers organization in the 1960s and focuses on the movement's leader, who died in 1993. (1h 41min on YouTube)
The Invisible War: A disturbing, hard-hitting, and emotionally-shattering documentary about the rapes of women serving in the U.S. military. (1h 37min on Amazon)
Amistad. In 1839 an African slave leads a mutiny against his brutal captors on the ship Amistad. But the slaves' fates fall into the hands of an early American justice system until former president John Quincy Adams takes up their cause. (2h 34min on Amazon)
What the Constitution Means to Me. Fifteen-year-old Heidi Schreck earned her college tuition by winning Constitutional debate competitions across the United States. In this hilarious, hopeful, and achingly human show, Heidi resurrects her teenage self in order to trace the profound relationship between four generations of women and the founding document that shaped their lives. (1h 44min on Amazon Prime)
---

Participate
BibleProject | Justice - "Justice" is a felt need in our world today, and a controversial one. But what is justice, exactly, and who gets to define it? In this 3-day Plan we'll explore the biblical theme of Justice and discover how it's deeply rooted in the storyline of the Bible that leads to Jesus. (5 minutes for three days using the Bible App)

Ten Ways to Live Restoratively. Howard Zehr has written some of the foundational texts on restorative justice, including Changing Lenses: Restorative Justice for Our Times. In the 25th anniversary edition of this text, Zehr includes practices to help us live restorative justice as a way of life.
---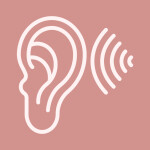 Listen
Seeing Poverty After Katrina – Hurricane Katrina brought urban poverty in America into all of our living rooms. In this interview with On Being's Krista Tippett, David Hilfiker, a physician and cofounder of Joseph's House and author of Not All of Us Are Saints: A Doctor's Journey with the Poor and Urban Injustice: How Ghettos Happen, tells the story of how poverty and racial isolation came to be in cities across America. (53 minutes)
Sister Helen's Justice Playlist. Music has played an important role in the struggle for justice - for people and the earth - throughout the years and across the continents. This playlist includes songs and performances along with lyrics and explanations for why each item made the list. (Time commitment: 1 minute to endless)
Charity, Justice and Jesus with Bishop Rob Wright. A deeper look into the church's role as justice maker to the un-mattered. (25:35)
How Can The Rule Of Law Bring "Justness" And Not Just Justice? Sharing cases from her international legal practice, Kimberley Motley, an American litigator practicing in Afghanistan, shows how a country's own laws can bring both justice and "justness." (15:18)
History of the Black National Anthem. "Lift Every Voice And Sing" is a song that has a lot of meaning for many African-Americans. For generations, it's been sung in schools, in churches and in dozens of recordings and landmark performances.
---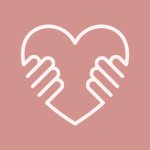 Pray and Reflect
---
Icons made by Smashicons from www.flaticon.com