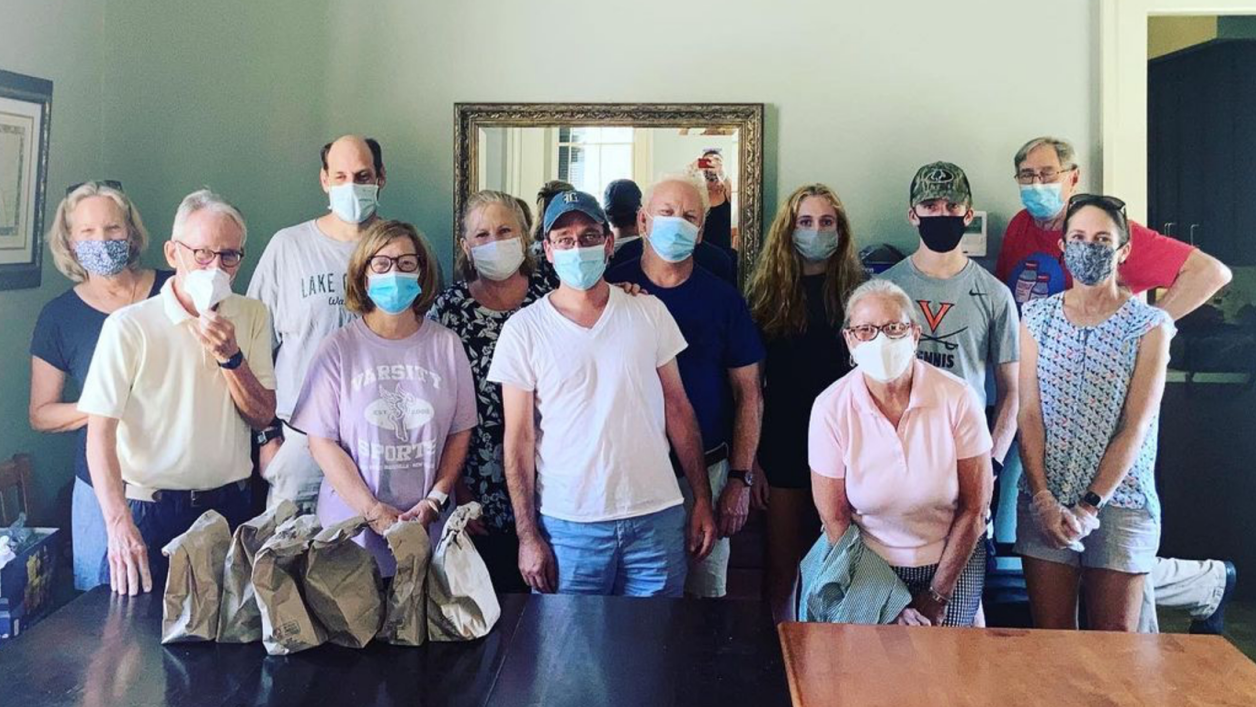 ---
2021 SNAPSHOT
30,000 meals
served to community partner sites
$7,000 donated
directly to damaged Hurricane Ida communities
5,000 meals
directly to the Unhoused in the French Quarter and Central City
2,000+ meals
served in response to Hurricane Ida
50 solar panel cellphone chargers
distributed to Hurricane Ida communities
A new TLF truck and hot food in 2022!
Read the full report below . . .
Make a Gift to Trinity Loaves and Fishes
---
A Quick Reflection

Reviewing the two and half years serving as the Director of Trinity Loaves and Fishes, I think back to one of the early meetings with Father Andy. Our mission was to grow TLF into a program that truly embodies the scripture of Matthew 14:13-21 and, more specifically, the last two verses:
"And all ate and were filled; and they took up what was left over of the broken pieces, twelve baskets full. And those who ate were about five thousand men, besides women and children . . ."
Reviewing the projects completed this year and the exciting goals for the year to come, I believe TLF is living into our mission to feed the masses. But not just to feed - to know and grow with the communities we serve.

These past 12 months have been full of natural disasters, the lingering effects of COVID-19, and ever-growing food insecurity in our local community. I am so proud of the core TLF team, board, volunteers, and community partners for the hard work they have diligently undertaken, week after week, with love for New Orleans and its neighbors.

Below you can read a review of the projects completed in 2021 and learn more about the exciting things to come for TLF in 2022, which includes a new TLF truck and providing hot food!
---
Feeding of the 35,000
TLF To-Go Bags, Community Partnerships and Serving the Unhoused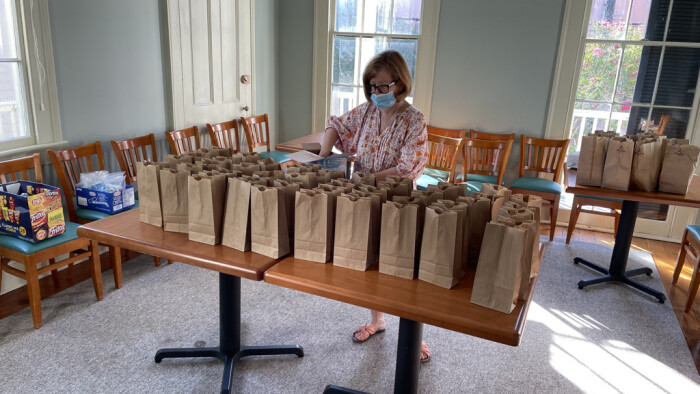 TLF has continued to serve 35,000 meals a year directly to the unhoused and partnership sites in New Orleans. Our volunteers come from the Lower-Garden District neighborhoods, parents of students at Trinity School, and many parishioners both new and old to the church. TLF volunteers make to-go bags five days a week, delivering around 120 meals a day to our neighbors in need.
Out of our 13 community partners, 10 are provided meals every week. Partnerships include after-school programs, daycare facilities for the elderly, group homes for those with HIV/AIDS, neighborhood community centers, Mardi Gras krewes, church ministries, and shelters. We are incredibly grateful for these partnerships that help New Orleans.
Our street feeding has expanded to 200 meals a week. The meals are pre-made, then distributed by parking the TLF truck on a route through the unhoused communities in the French Quarter and Central City Neighborhoods. This operation was spearheaded by our amazing Deacon, Ben Nobles. These are our MOST vulnerable neighbors suffering from severe mental illness and addiction. The street feeding program has gained a lot of momentum and has allowed us to have a deeper understanding and relationship with the people we serve.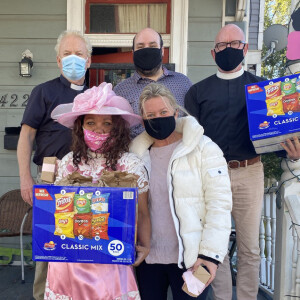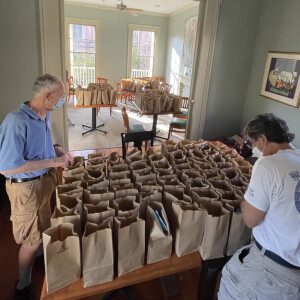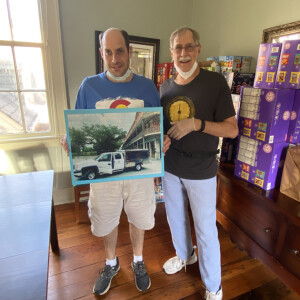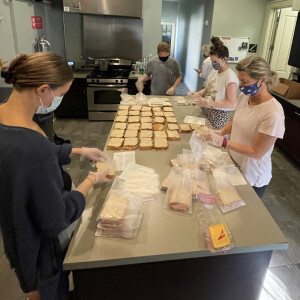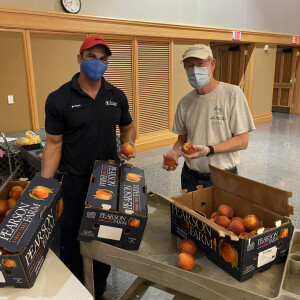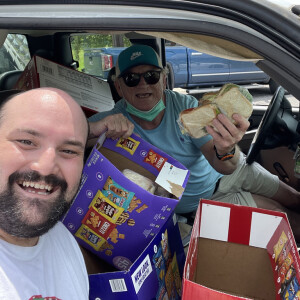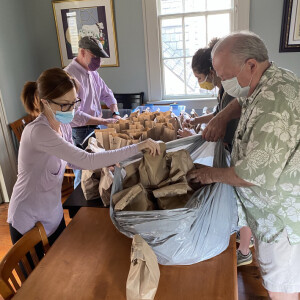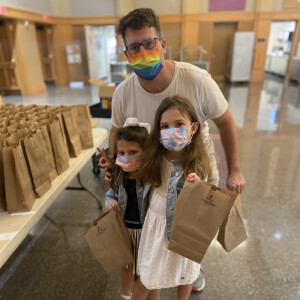 ---
Weathering the Storm
TLF's Response in the aftermath of Hurricane Ida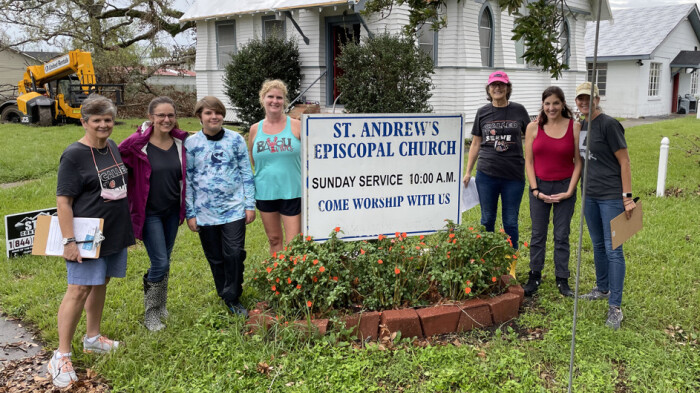 While many from the city evacuated for Hurricane Ida, TLF team member and Trinity Church Deacon, Ben Nobles, was preparing bags and working with our community partner Culture AID NOLA (CAN) to serve the masses stuck at home or living on the streets. Through a combination of supplies on hand, collections brought into the city by parishioners and friends of the church, and donated supplies from restaurants, thousands of meals were served within 72 hours of the storm hitting New Orleans. Ben delivered many meals made from TLF supplies and hundreds of sandwiches made by CAN volunteers at the Howlin' Wolf. We are incredibly grateful to work with CAN after natural disasters.
As New Orleans slowly came back online, TLF's energy focused on outlying communities with damaged churches and homes. Trinity parishioners made 200 meals for Thibodaux, Louisiana, just a few days after the storm. Working with St. John's Episcopal Church in Thibodaux, TLF provided an additional 50 solar cell phone chargers, $900 in gift cards to Lowes, and $1000.00 in gift cards to Wal-Mart.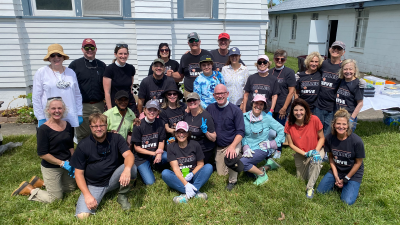 For several months following the storm, gift cards (total value of $3,000) were distributed to the community of Paradis, LA. Partnering with St. Andrew's Episcopal Church, TLF and Trinity Church parishioners provided hundreds of meals each week, throughout September, October, and November. Once a week, the TLF truck would drive around the Paradis and bayou communities and deliver meals to those fixing their homes, as well as many out of town roofers and linemen working on the electrical grid.
---
Groceries for Neighbors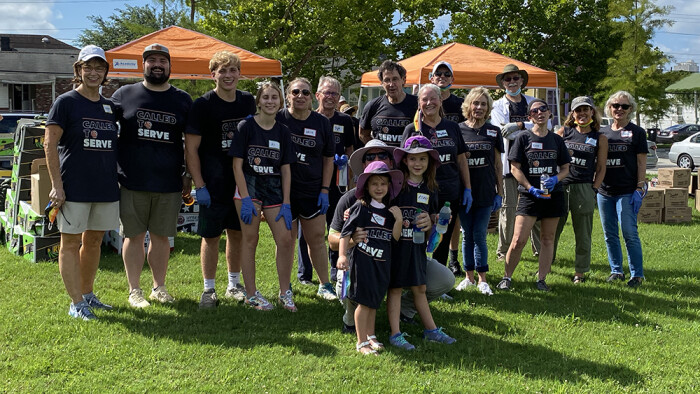 TLF and Trinity Church partnered with CAN twice this year to help bag and distribute groceries. This type of volunteer event on a Saturday will become a quarterly program for TLF in 2022. From 8:00am to 12:00pm, volunteers organize food and load grocery bags into vehicles. This is a great way to volunteer if you cannot help during the week (and volunteers receive one of Trinity's 'Called to Serve' volunteer t-shirts!)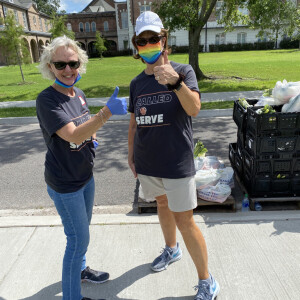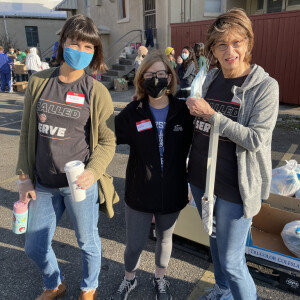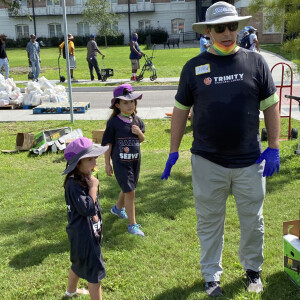 ---
The Family Table
Building Thanksgiving meal boxes for Jesus Project Ministries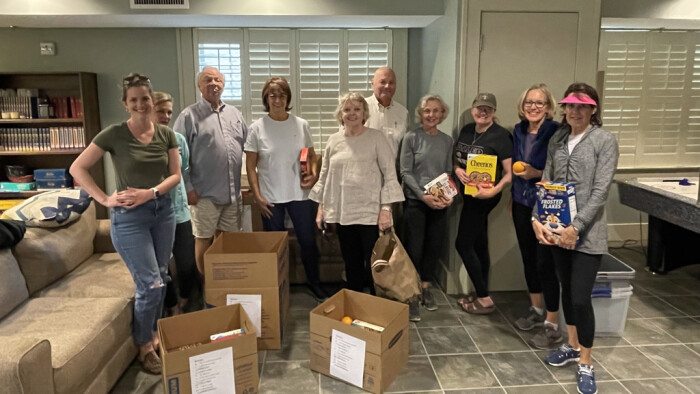 Trinity Church and School came together for another successful year of organizing 50 Thanksgiving boxes for Jesus Project Ministries. TLF additionally donated $1500 to supply perishables like turkeys, eggs and milk. This annual project is an excellent way for Trinity School students to participate in helping an underserved population in the Hollygrove community. Over 25 parishioners and parents organized goods and assembled boxes over two days. We are excited to increase our donations in for the 3rd annual event in 2022!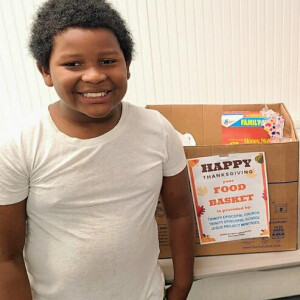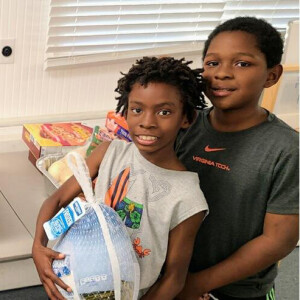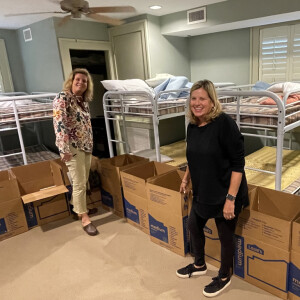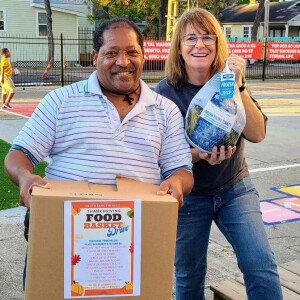 ---
WHAT'S NEW FOR 2022?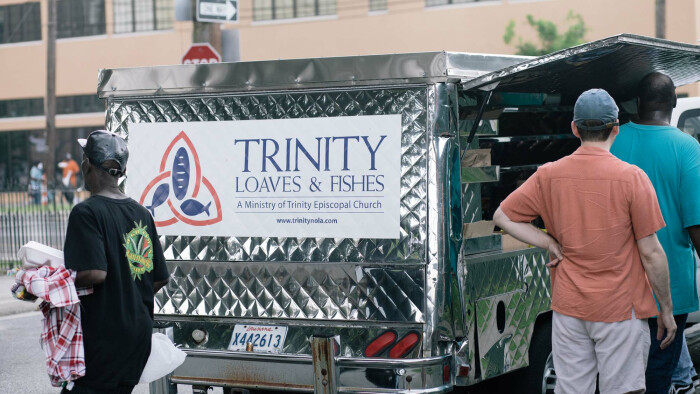 A new TLF truck will arrive in early Spring! Our older truck has had many maintenance issues over the past few years and we were due for an upgrade. The vehicle was generously donated by a foundation that wishes to remain anonymous. The truck will have a refrigeration and oven storage systems, along with state-of-the-art GPS, Bluetooth and safety equipment. The new vehicle will allow TLF to distribute pre-made hot food in our local community and serve those affected by natural disasters in rural communities throughout the south. By spring 2022, TLF will deliver 200 hot meals a week to community partners and the under-served populations in New Orleans. TLF will rent a kitchen twice a week to make these meals. Please stay tuned for more information on volunteering in the off-site TLF kitchen.
---
2022 Budget
Make a Gift to Trinity Loaves and Fishes
As the vision for and impact of TLF increases drastically for 2022, so does the budget. With plans for serving hot food, the budget must accommodate purchasing new equipment, acquiring rental space, hiring part-time employees and paying utilities for the off-site kitchen. As food costs rise, we also expect the price for our weekly supplies to increase. TLF operates on a small percentage of our endowment, grants, and donations. Anything you can do to help financially will be a blessing!
---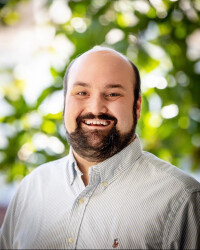 If you have any questions or would like to volunteer with TLF please contact program director, Aaron Taylor at ataylor@trinitynola.com.
Trinity Loaves and Fishes' mission:
"With a listening heart, Trinity Loaves and Fishes serves our neighbors in need by sharing a simple meal and providing support. We seek to build relationship and community, respecting the dignity of every human being."
---