---
"My soul magnifies the Lord, and my spirit rejoices in God my Savior, for he has looked with favor on the lowliness of his servant. Surely, from. now on all generations will call me blessed; for the Mighty One has done great things for me, and holy is his name." - Luke 1:46-49
---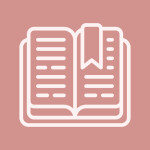 Read
Mary was a lucky girl because she had an older friend to talk to. It was Elizabeth.
She went to visit her cousin Elizabeth. Elizabeth was much older, maybe even old enough to be Mary's mother. When Mary came close to Elizabeth and greeted her, something wonderful happened.
Elizabeth felt the baby inside her move when he heard Mary's voice. She said something like this, "Blessed are you among women, and blessed is the baby you are going to have.
When you spoke, the baby within me jumped. Something wonderful is going to happen with your baby and with mine, too." When Elizabeth said that, Mary began to sing a song people call "The Magnificat" because it begins, "My soul magnifies the Lord."
Look at the halos. These are the gold circles of light around some of the people. They are the holy ones. The artist used real gold in his paint or beat the gold out very, very thin and pressed it into the paint and plaster to make these gold halos. In this picture, the ones with halos are Mary and Elizabeth.
See how young Mary is? Look how old Elizabeth looks. The artist wanted us to remember that Elizabeth was too old to have a baby, and was old enough to be a really wise and good friend to Mary.
Mary stayed three months with Elizabeth and then went home to Nazareth. Elizabeth had her baby. Friends came to help her. They named the baby "John" and the father, Zechariah, said his prayer. It is called the "Benedictus" because it is a poem or song of praise that begins: "Blessed be the Lord, the God of Israel."
Wonder
What part of the story do you like best?
What part of the story is the most important?
What part of the story is just about you?
---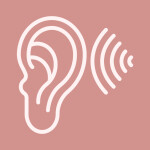 Listen
The Reverend Carol Spencer offers a reflection.
---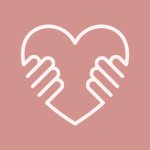 Pray
Gracious God, at this time of great need in our community, may we be, like Mary, the "God Bearer" to a hurting and anxious world. May our hearts over flow with gratitude so that we, in turn, may offer God's love to people in need around us. To those who are hungry, cold, or worried about paying their rent or about their children and larger families, may we join together as a community to offer hope through food, clothing or care for our neighbors. May we, like Mary, be the bearer of God's hope, love and comfort in our world which knows great uncertainty at this time. In the name of the one that Mary offered for the world, Amen.
---
Header Image: Giotto, No. 16 Scenes from the Life of the Virgin: 7. Visitation, Fresco cycle. (c. 1306) Arena Chapel, Padua, Italy, from Godly Play Volume 3 winter extension story, The Mystery of Christmas, based on Madeleine L'Engle's book The Glorious Impossible, (Simon and Schuster, 1990).